Why a service cover is so important to help you promote your product
Your service cover is the first thing that clients will see on the marketplace, so here a guide to make sure that you stand out!
1. Go to your Select an amazing image that helps sell your specific service card and scroll to the bottom. In the 'Service cover image' click on 'Upload service cover'.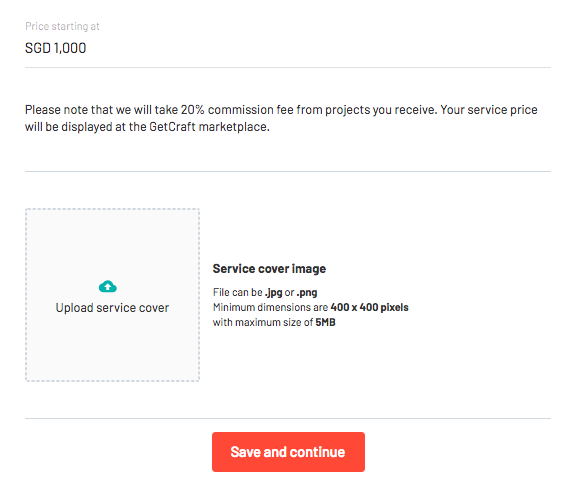 2. Select the image you would like to upload and adjust it to your liking. Then, click 'Save'.

Note: file size is up to 5MB, 400x400pixels and file formats are jpg and png
3. When you're satisfied with your service card image (and the other details), click 'Update'. Now, your service card on the marketplace will display the image you just selected.
(Note: Samples will be cropped for thumbnail purposes, though, when preview image is clicked by the client, your image will be shown in its full size.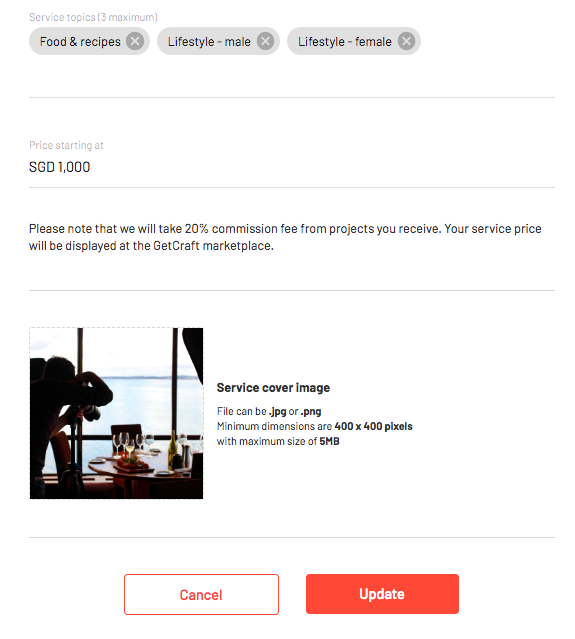 What's next?