Accessing these insights and maximizing your content's performance
Instagram allows you to access your followers' demographic profile. Having an insight into your audience's profile (as well as when they are most active on Instagram) will allow you to better craft content which is more likely to resonate with them, resulting in a better performance of your content, and you building and maintaining your audience's interest in your content.
For example, if a majority of your audience are in between the ages 18-35, your tone of voice (in stories, videos, captions) could be more casual/conversational.
To access your audience's demographic profile, here's a step by step guide:
On your profile's home, tap on the insights icon (graph-shaped icon, as highlighted in the image below).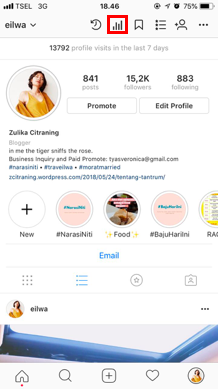 2. On the following screen, tap "Audience" (highlighted in the image below).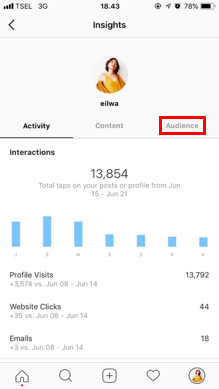 3. In the Audience insights screen, you will be able to see the following demographics of your audience - Age group, gender, and location (by city and country).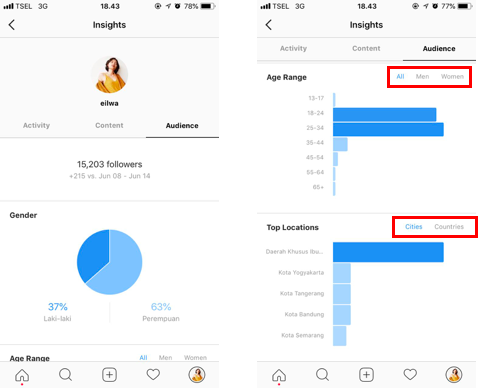 Do note you can see more specific data; for "Age Range" - by Gender - and for "Top Locations" - by Cities and Countries.