Maximize the number of views your content gets on Instagram
While the frequency of your posts and how many of your followers are interested in genres of content (food, traveling, etc.) you post affect the number of viewers you get, the time of your posting also affects how many views you get. Instagram allows you to know what days and times are optimal for you to post your content. However, simply relying on these insights will not guarantee maximum views.
The Importance:
Nonetheless, basing your content posting schedules on these insights will allow you to get higher number of views. As a result, you could raise your guaranteed number of views on your service card in our marketplace, thereby making you a more lucrative option for clients to pick for their upcoming projects. In addition, you could better also then advice client to set their posting days and times closer to that when a greater proportion of your audience is online.
Here's a step by step guide to access the insights:
On your home screen, click on the insights icon (the graph-shaped one):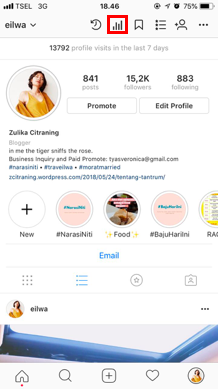 2. On the subsequent screen, tap on "Audience".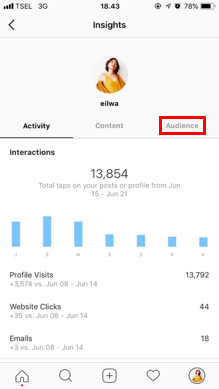 3. This will take you to the audience insights screen, where you can see their demographic profile as well.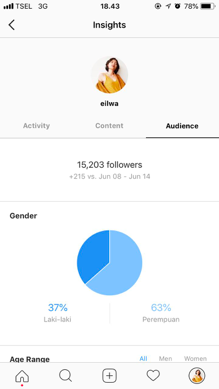 4. Scroll down and here you will be able to see the average times of the day your audience are active on Instagram. This is the default view. You can see the average times of the day for any day, by tapping the left or right arrows beside the day (as highlighted in the green box below).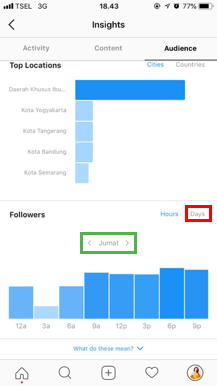 5. To change the view to days, simply tap on days (as highlighted by the red box above). The view will show you which days of the week are your audience members active on Instagram - see image below. The bar(s) which is/are the darkest indicate that your audience members as most active on those days, while the lighter ones indicate a smaller proportion of your audience are active on Instagram.