What is a workspace and when to create single or multiple workspaces.
A workspace allows you to create different services, and invite coworkers to help manage these services for you.
The creation of workspaces are flexible, though we suggest the best way to configure a workspace is to that of your company structure. If you have different people managing different services within your business then we suggest creating a workspace for each contact and for the service(s) they will manage, though you can also create 1 workspace to house all your services and invite coworkers also.
If you invite coworkers to your workspace, they can do the following:
Pitch to potential creators
Manage day-to-day projects
WORKSPACE CREATION SCENARIOS
1. You have a Brand and want to invite a number of employees that need to contribute to projects.
TIP: Create 1 x Workspace to manage updates and projects and invite 1 (or more) coworker(s) to create, manage and update projects on your behalf.

2. You have 3 different brands under the parent brand name, with different members of staff managing each. For example:
Parent Brand - FMCG Brand
Brand 1 - Chocolate Brand
Brand 2 - Drinks Brand
Brand 3 - Baby Products Brand
TIP: Create 3 x Workspaces (1 x Confectionary, 1 x Beverages, 1 x Baby Products). Within each workspace invite coworkers to create, manage and update projects on your behalf.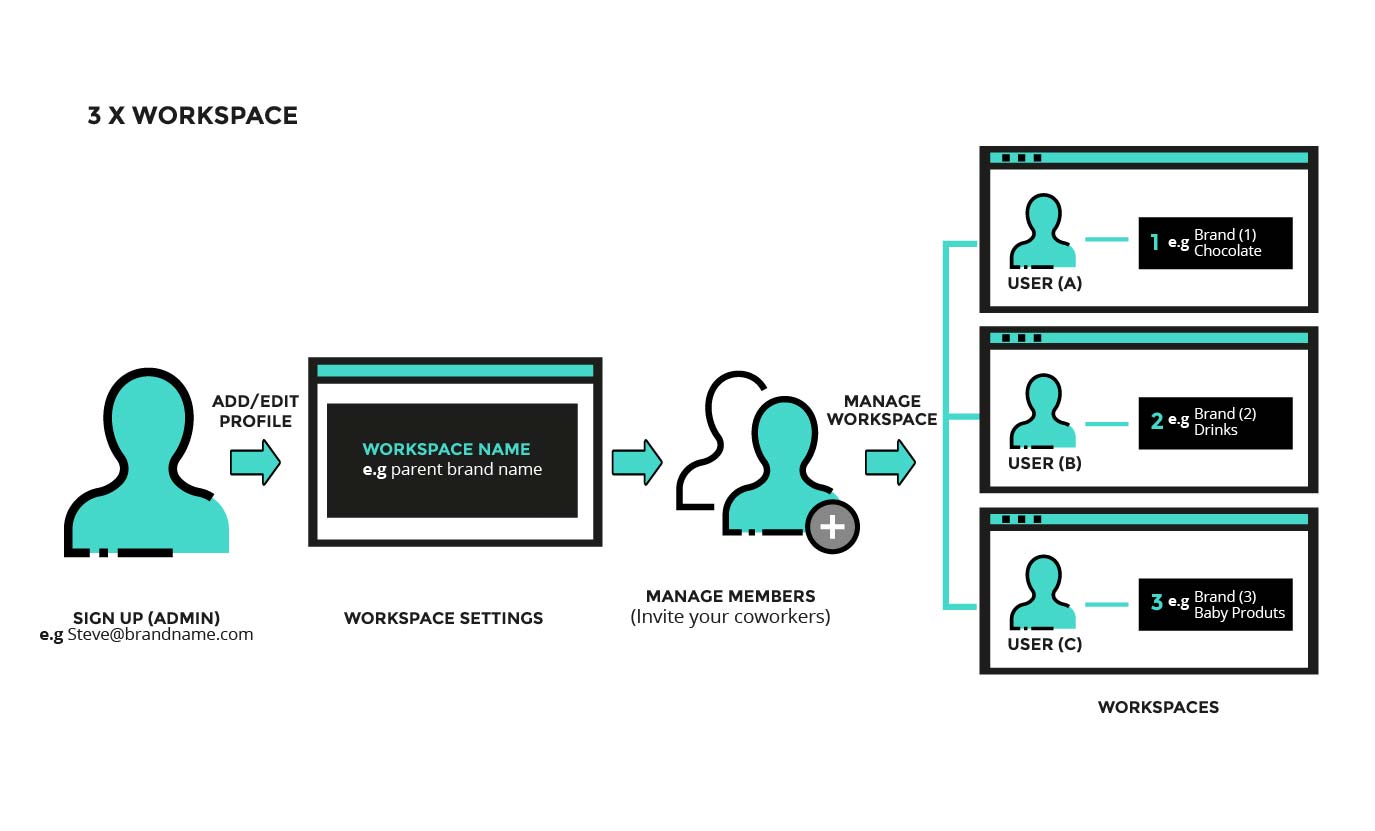 How do I see all the different workspaces?
You can switch between all your workspaces by clicking on your profile name (next to the GetCraft logo) and all your workspaces will appear there.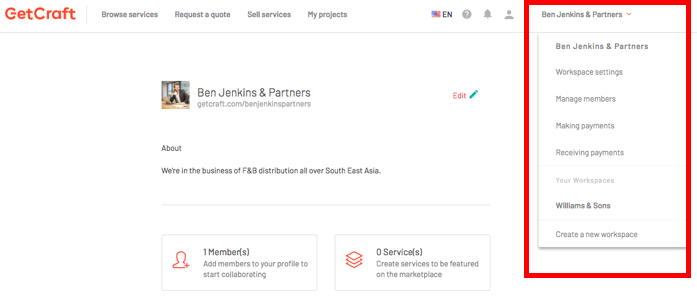 What's next?
How to use the GetCRAFT Marketplace?
Or if your ready,