Setting Up Your Workspace
Making Payments to GetCraft
Set up payments to GetCraft for the services you purchase as a client
We take care of all your invoices, so provide us with your payment details so we can ensure that the creators you worked with are paid on time.
Click Making Payments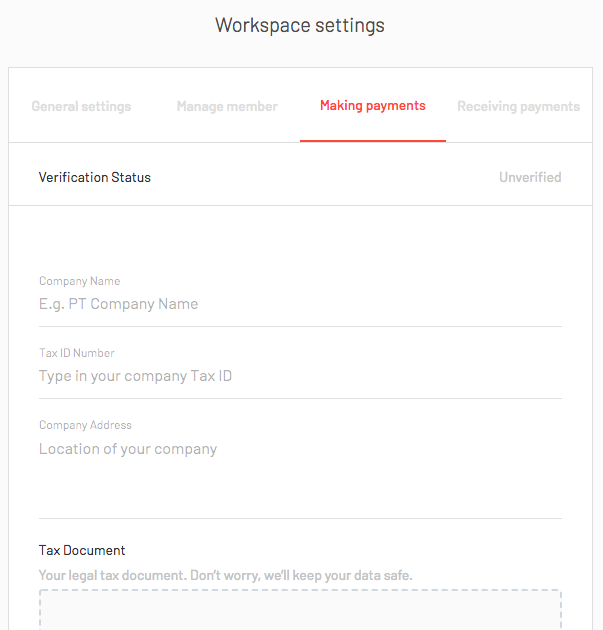 2. Type yourCompany Name,Tax Identification Number and Company Address.
3. Upload yourTax Document.
4. Type your companiesFinance person in charge, their Email and Phone Number.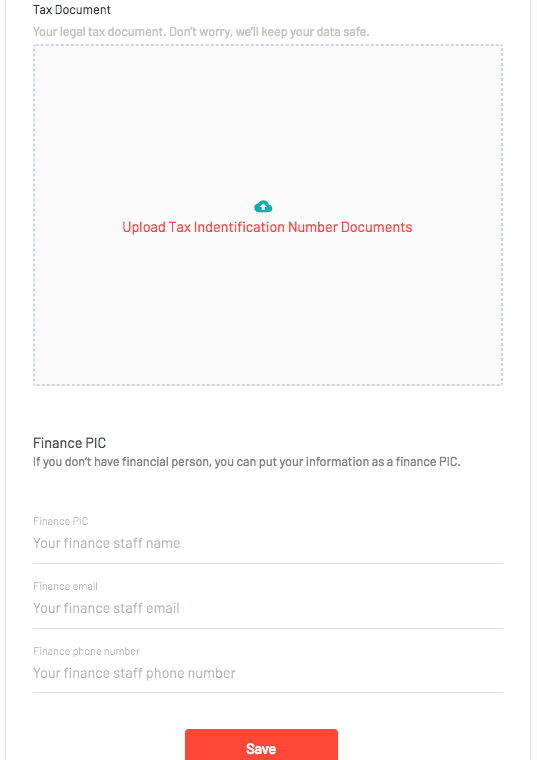 5. Press Save and you are ready to make payments to GetCraft when required.
What's next?