How to invite, manage and remove members or collaborators from your workspace.
Click on your username on the top right side of your screen, and from the down menu, select 'Manage Team'.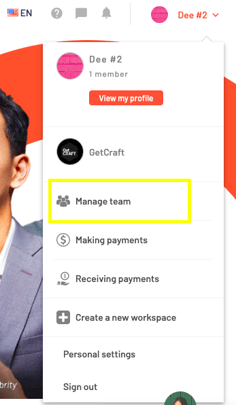 Inviting members: There are two ways to invite someone to your profile.
Invite using sharable link:
Simply click on "Copy Link" then share it to the person you want to invite.

Invite by email:
Put your member's email address on the email section.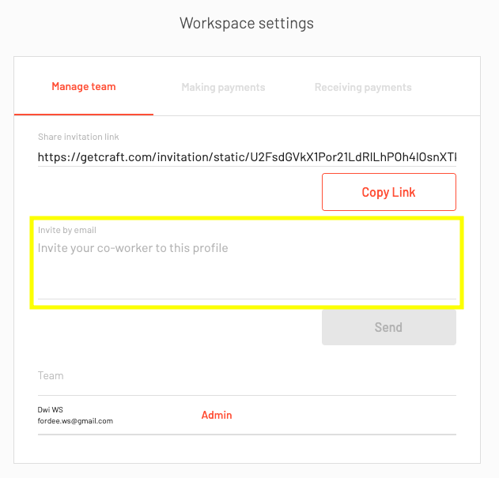 You can invite various member types to your workspace:
Coworkers to help manage the profile, add/update products, adjust rates etc.
Collaborators: to help you with projects.
2. Managing Members: You can view all the members invited to your workspace on the same page at the bottom.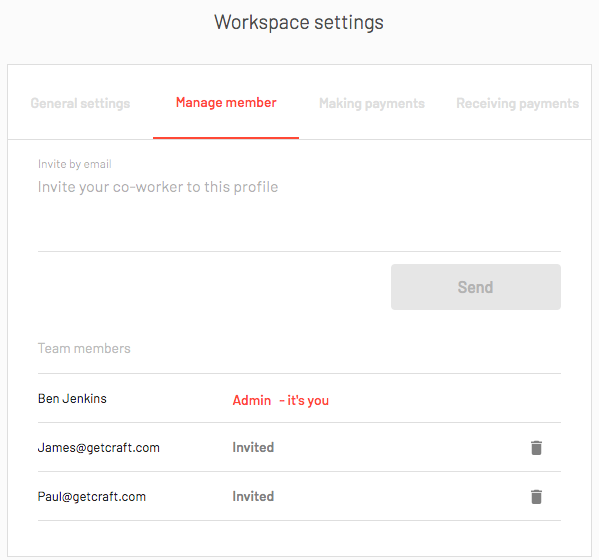 3. Removing members: To remove the member(s), simply click on the trash icon to the right of the name that you wish to remove.
What's next?