How to browse and view creators profiles and services.
Using the marketplace is easy; here's how to access the marketplace and find creators that can create great content for your campaigns:
To access the marketplace from your dashboard, click on 'Browse Services' on the top left of your screen.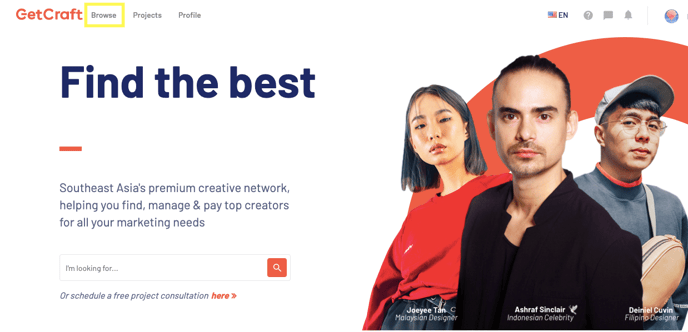 2. On the subsequent screen, choose the type of creator you would like to work with.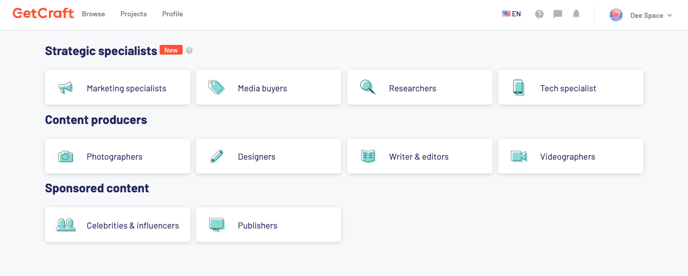 Once on the marketplace, there are two ways to search for creators: by using the Search function, or by using the filters on top of your screen.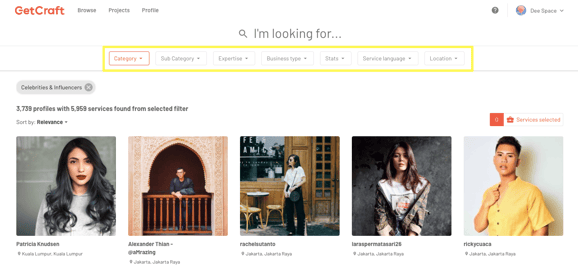 a) Search - Type keywords or name of a creator in the box at the top of the page.

b)Filters -this function allows you to specify multiple criteria at the same time (eg: Celebrities & Influencers for Beauty, Lifestyle, Fashion etc.) resulting in a more focused search.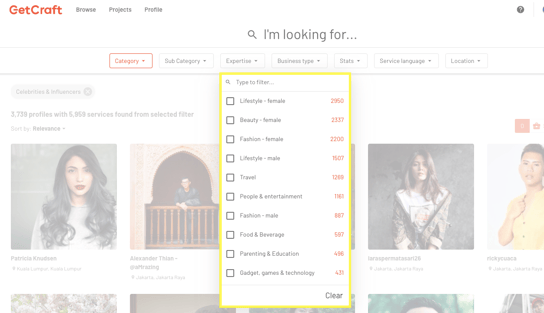 Next, select the Country you are looking to launch the campaign in, and the Language that you would like the content to be created in.
To browse for other content creators, simply click on the other content creator types, as seen on the top part of the filter.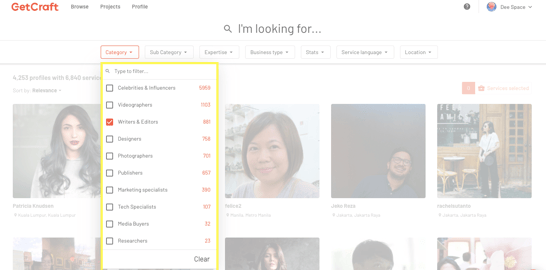 3. Now that you have narrowed down your search for creators, you can view the creators' profiles and service samples that match your search criteria. Simply click on the title of the service card.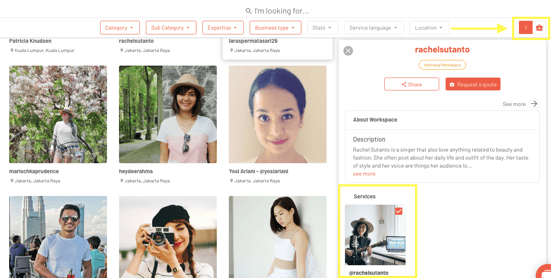 The chosen service card will be added into your cart and you can request a quote. Want to work with more than one creators? Keep continue browsing the creators then find the cart on the top left to start creating the brief.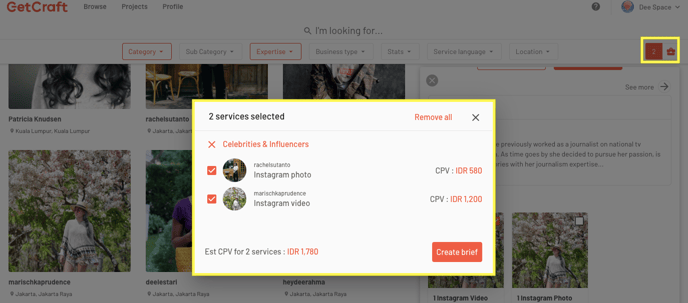 Here you can start creating your brief.
This is a quick run through of the basic features on the marketplace, next up is to start building a brief and sending a pitch to your creators.
What's next?