What you need to do to start the payment process of your project
Once the Client marks your task/s as "Complete" on the Project Management tool, you must do the following steps for the payment process to start:
1. You will receive an email notification about the project completion. Click the "See Payment Status" button in that email to confirm your bank details.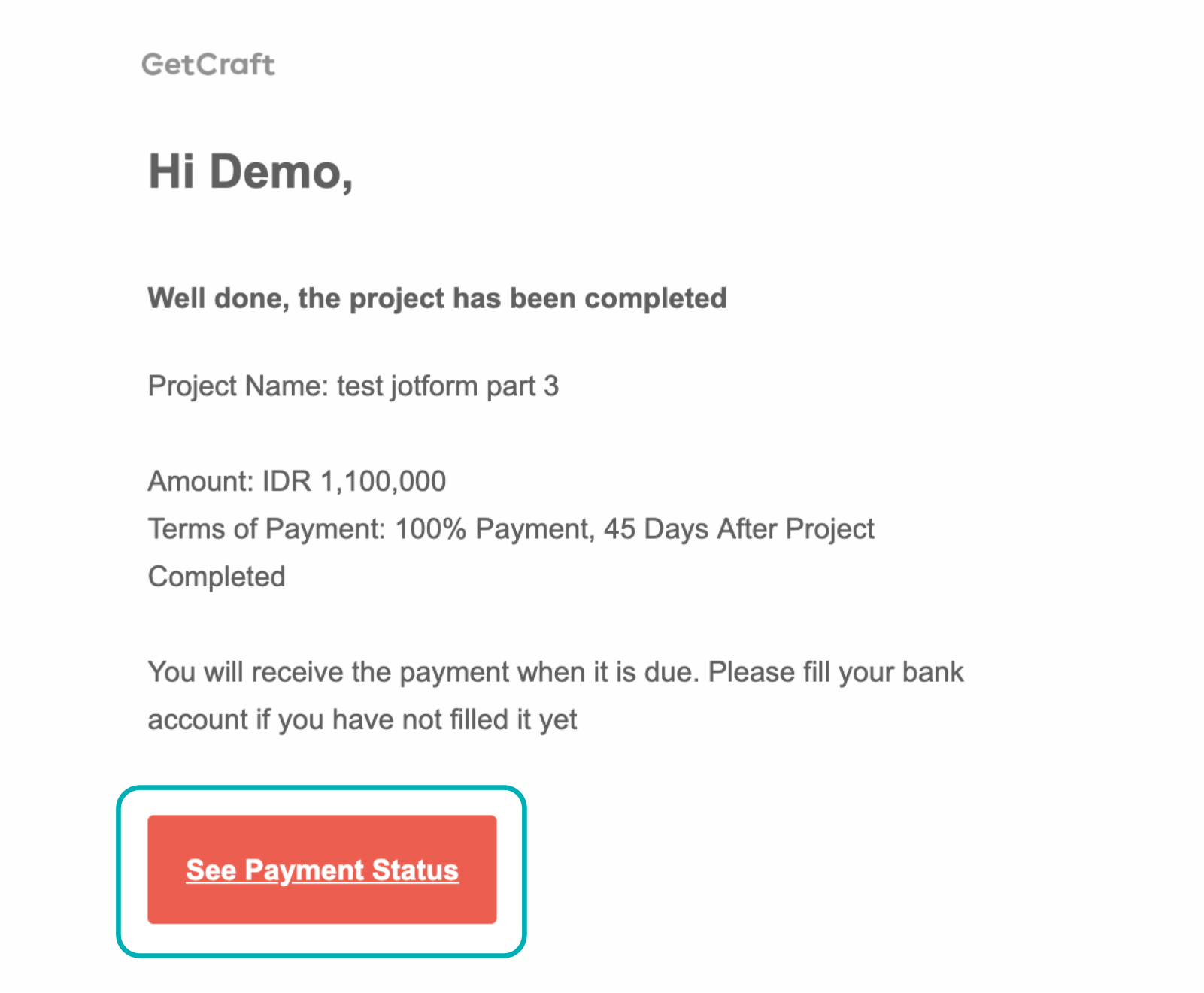 2. Next, you will be directed to the Payment Process page in the platform. Check that page carefully. If you have not yet provided any information about your bank details, make sure to click "Add bank information" and fill it in.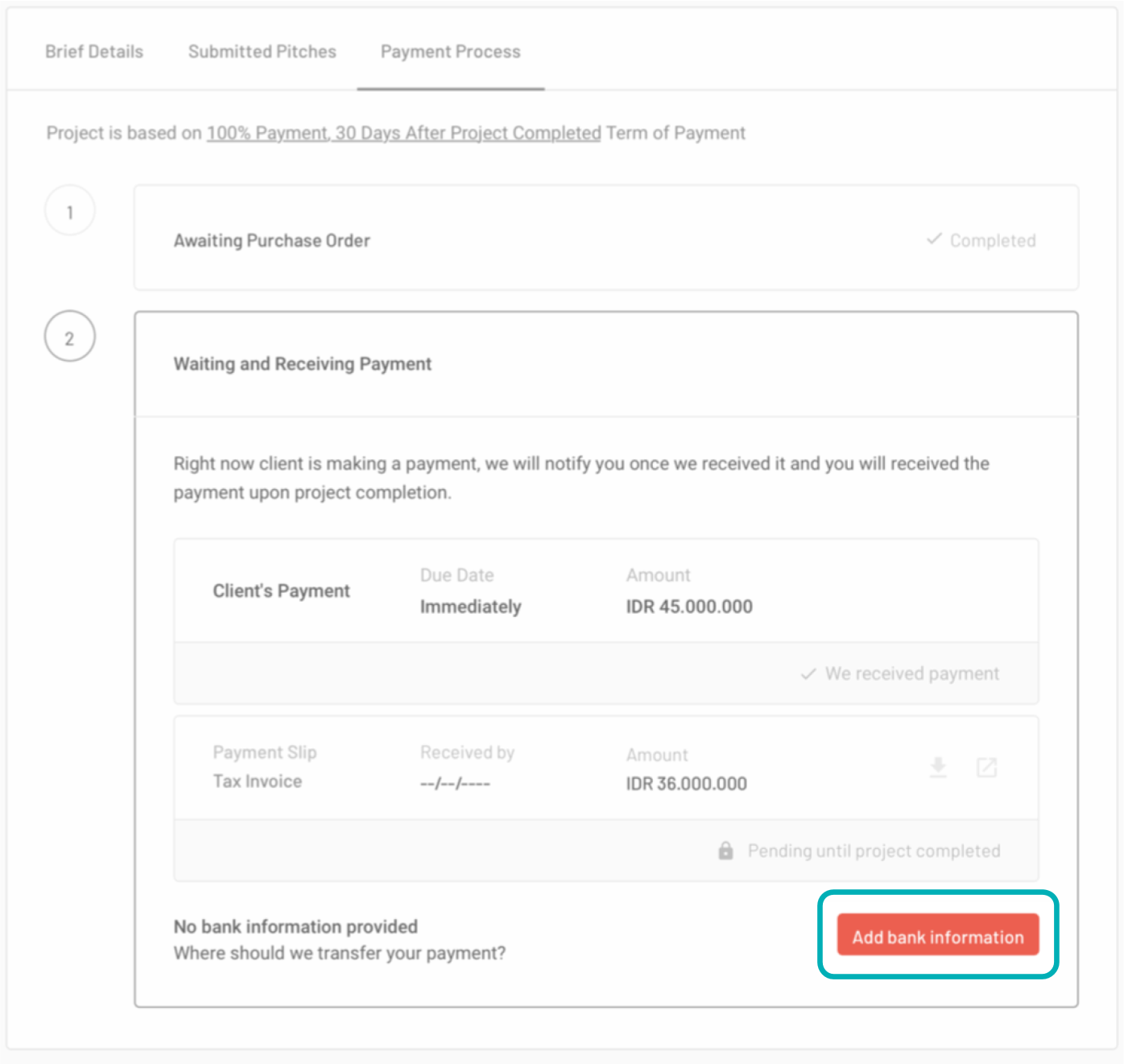 3. Or, if your existing bank details need to be updated, click "Edit".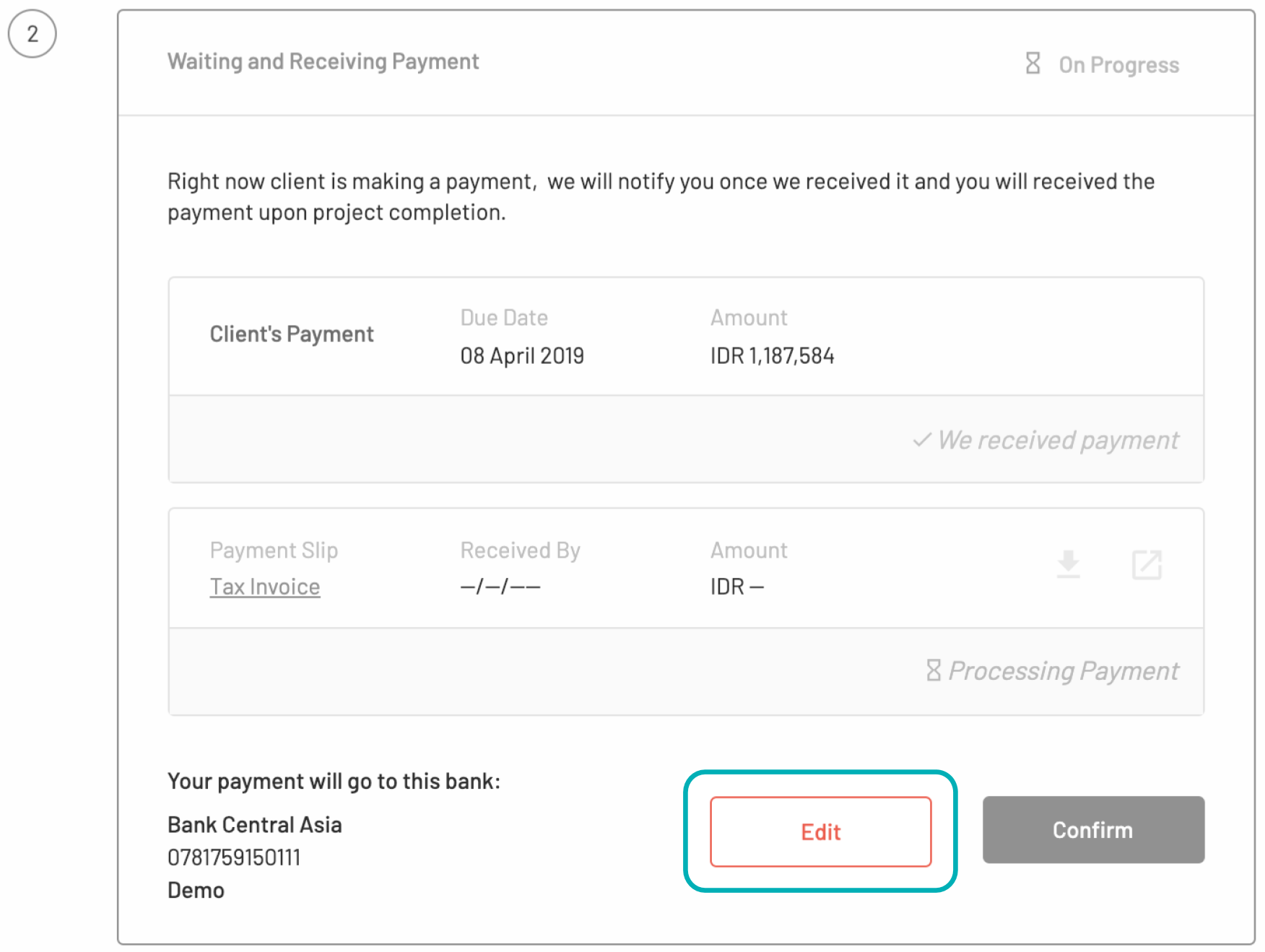 4. Once you have confirmed your bank details, click "Tax Invoice" to make sure that the payment slip has been entered correctly.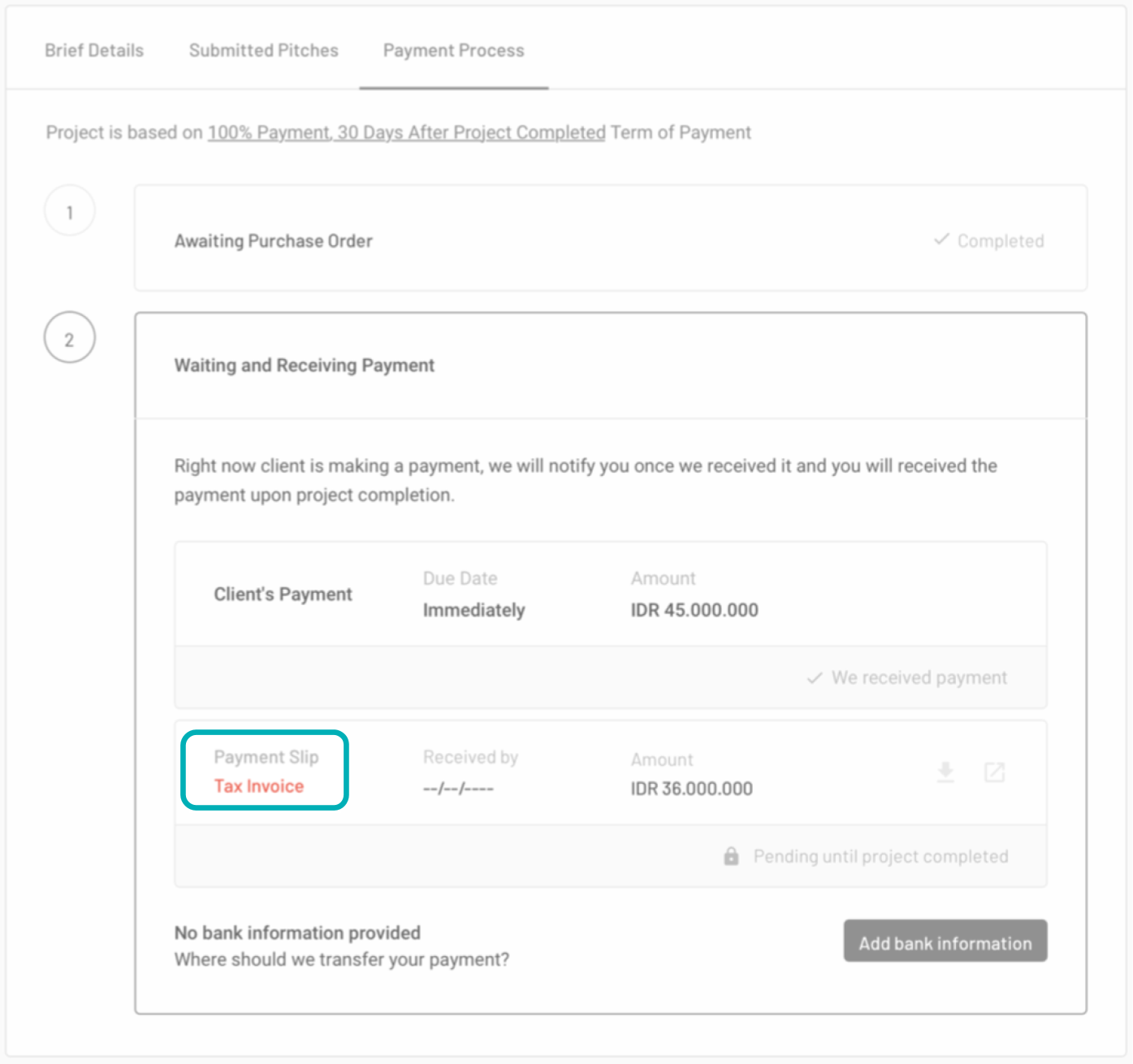 5. If all the information is correct, click "Confirm" to start the payment process.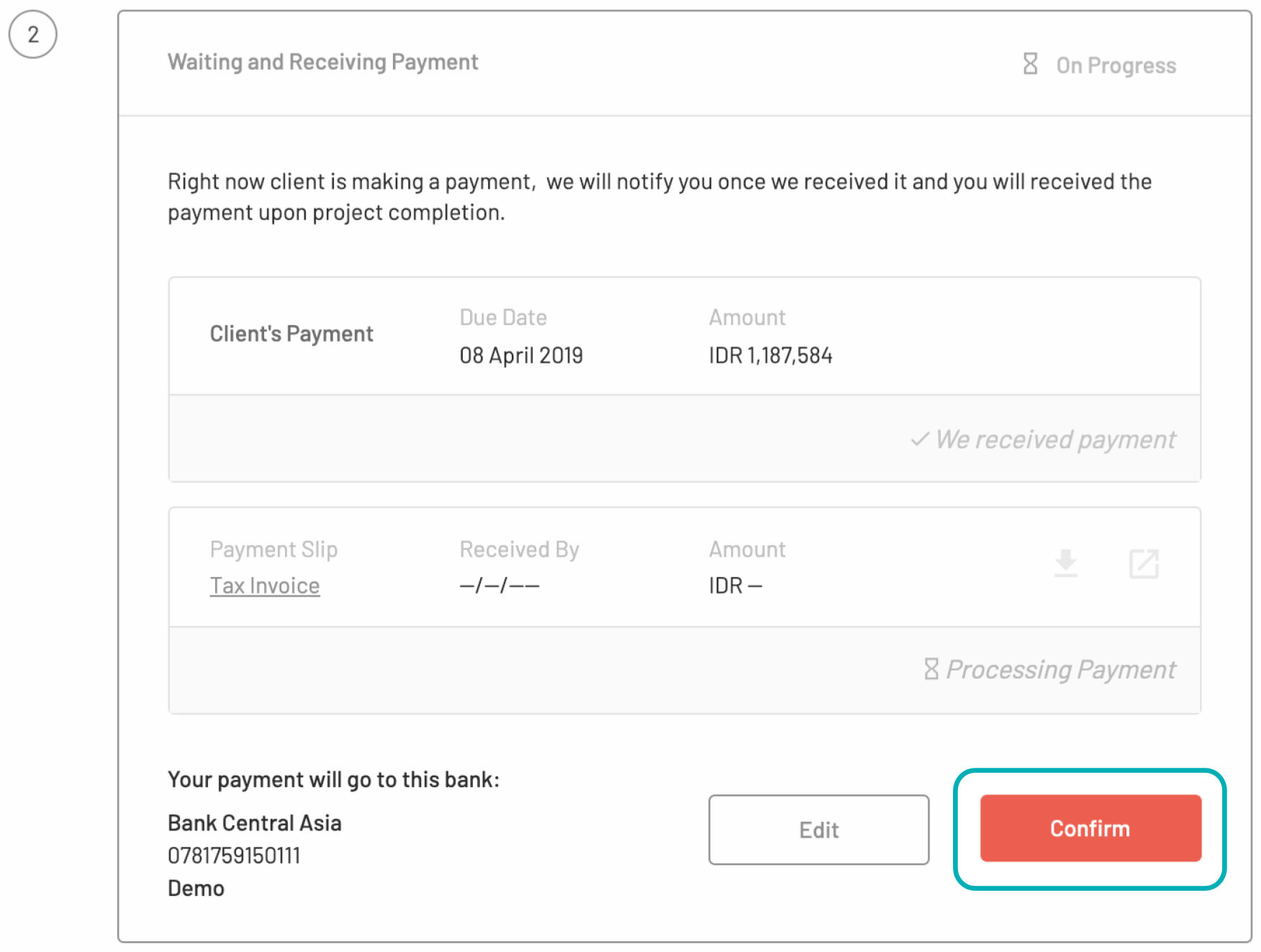 Related Articles: