Feature to help you easily find the right creative vendors to partner with.
If you are unsure about the type of creative vendors you need to work with for your marketing or content needs, we have a useful feature called Wizard.
By using Wizard, you can find the right creative vendors to partner with by simply answering 6 (six) questions. Here are the steps:
1. On GetCraft's homepage, click "Get Started" button. Once the pop-up box appears, continue by hitting the "OK Sure!" button.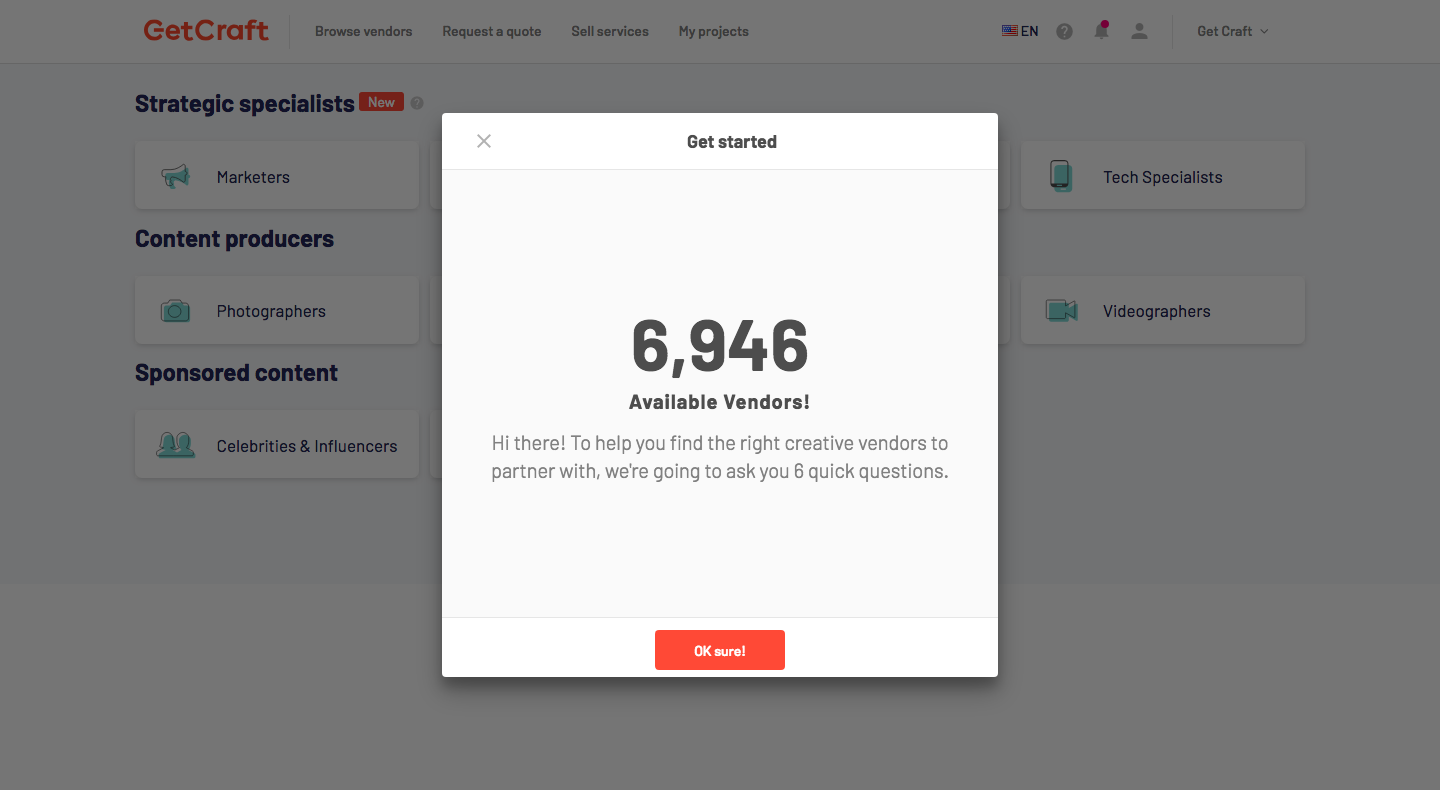 2. Answer the 6 questions that will appear. Your answers will help you determine your content needs.
The first question will be: "What type of vendors are you looking for?" You may then select your answer from the following options:
Strategic Specialists
Content Producers
Sponsored Content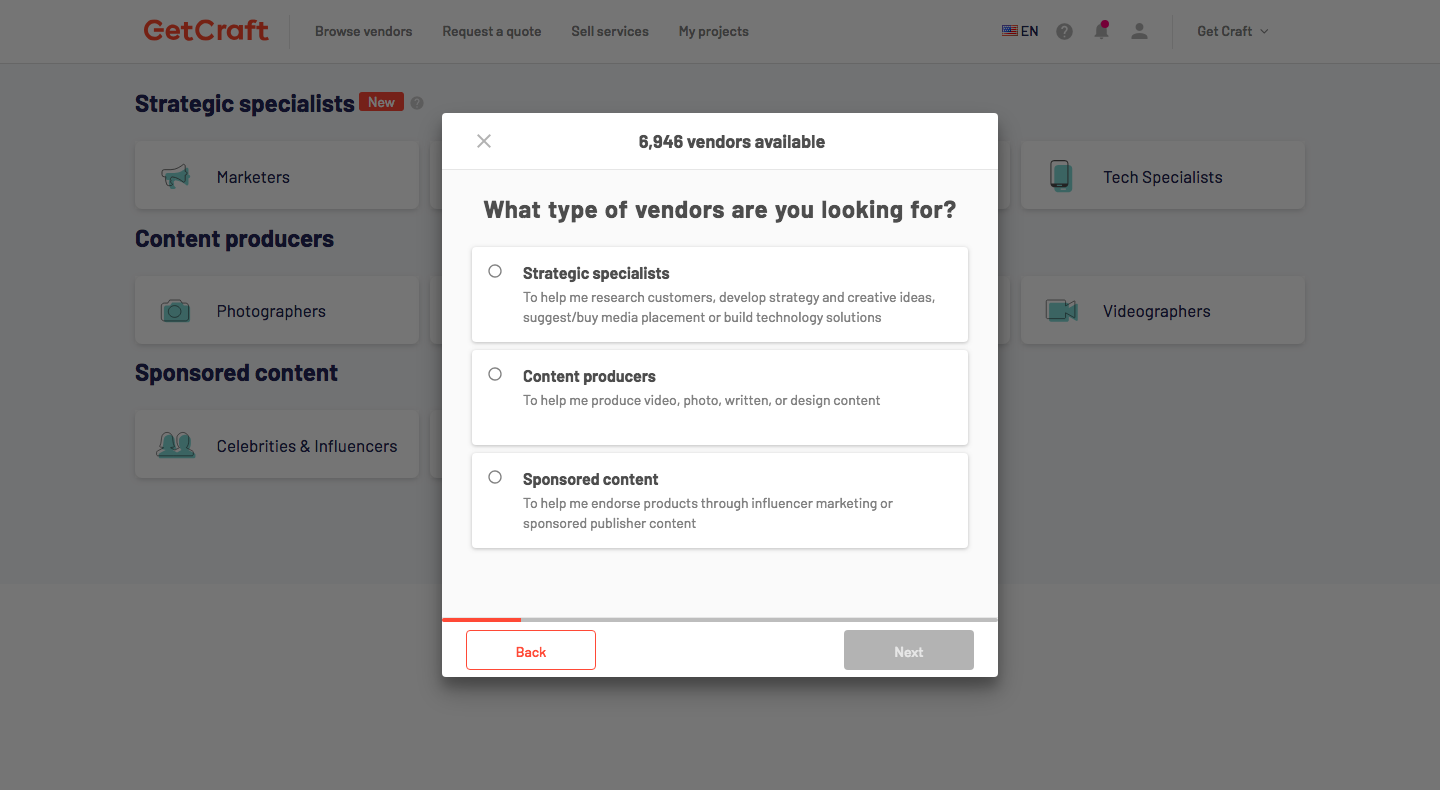 It's a top line question, so you may already have ideas in mind. Simply select one from the options provided, then click "Next".
The next questions that will appear will depend on your previous answer. For example, if you selected "Sponsored Content", you will then be prompted to indicate whether you need "Celebrities & Influencers" or "Publishers".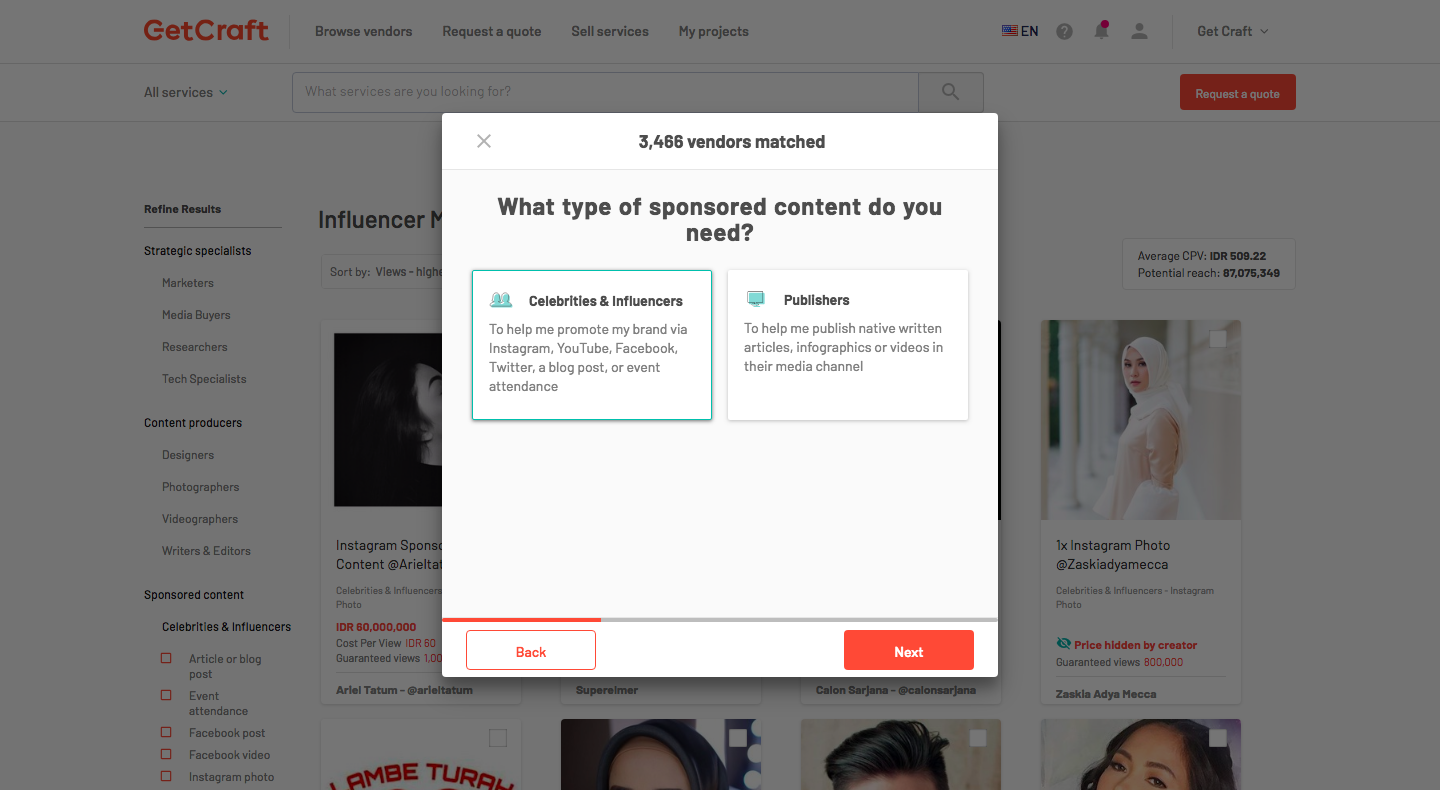 The next question will be: "What specifically do you want to do?" For example, if you want to partner with "Celebrities & Influencers," you must then decide whether you want an Instagram photo, a Facebook video, a YouTube video, etc.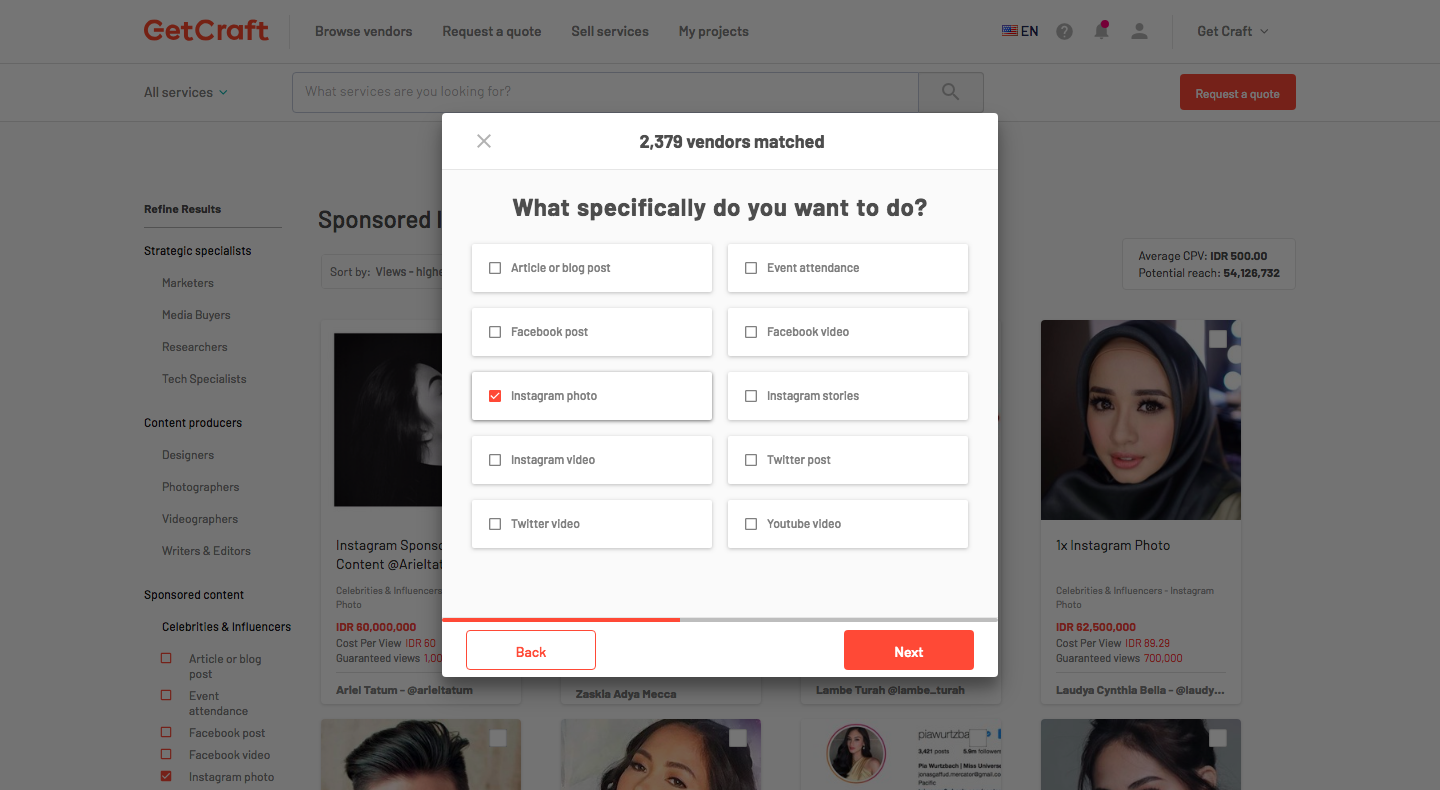 Moving forward, you will then have to select where you would like these creative vendors to be from. Your options include Indonesia, Philippines, Malaysia, Singapore, or any other country. You may also select "No Location Preference".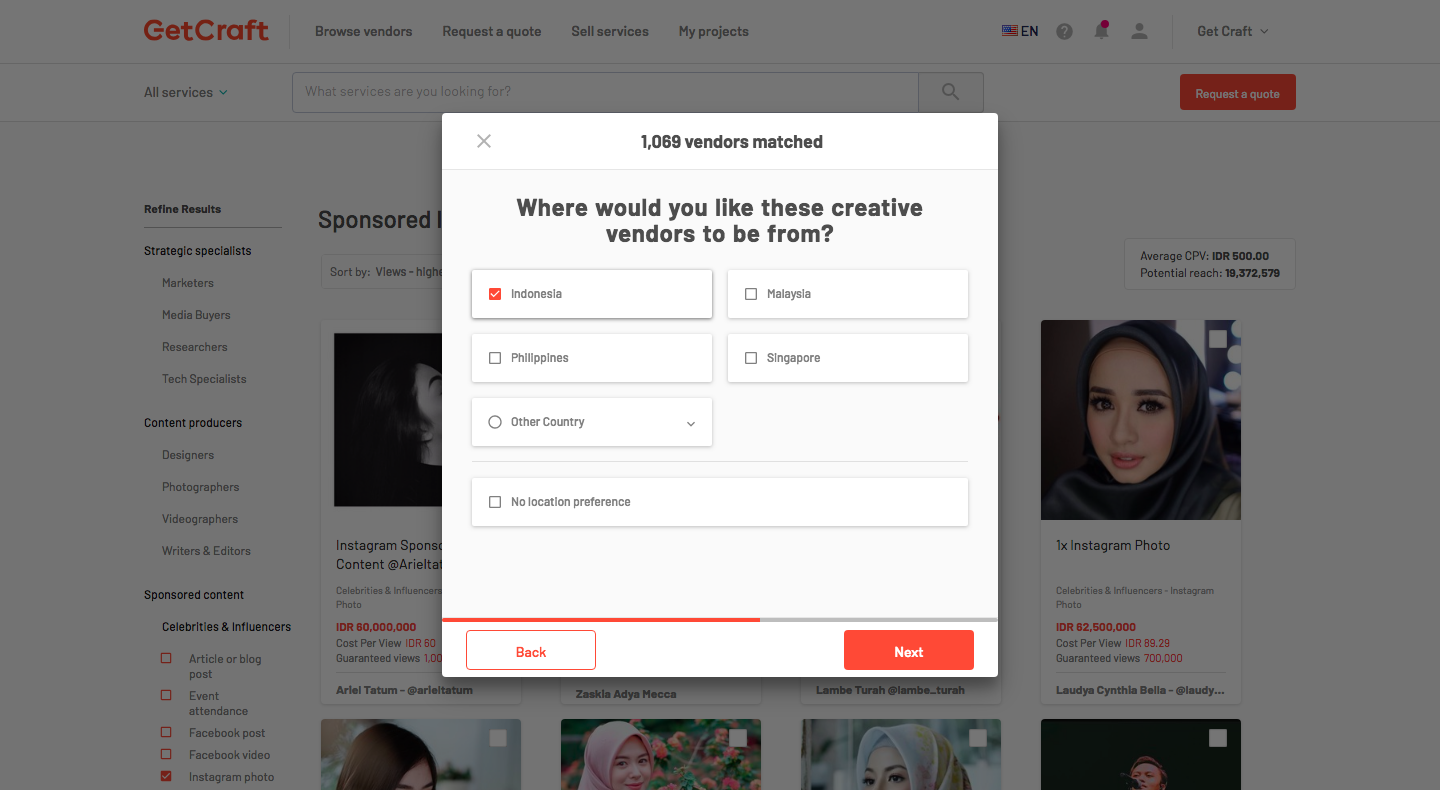 Next, specify the creative vendors' category expertise; or the topic category your content requirement falls under. It can be Beauty, Automotive, Food & Recipes, etc.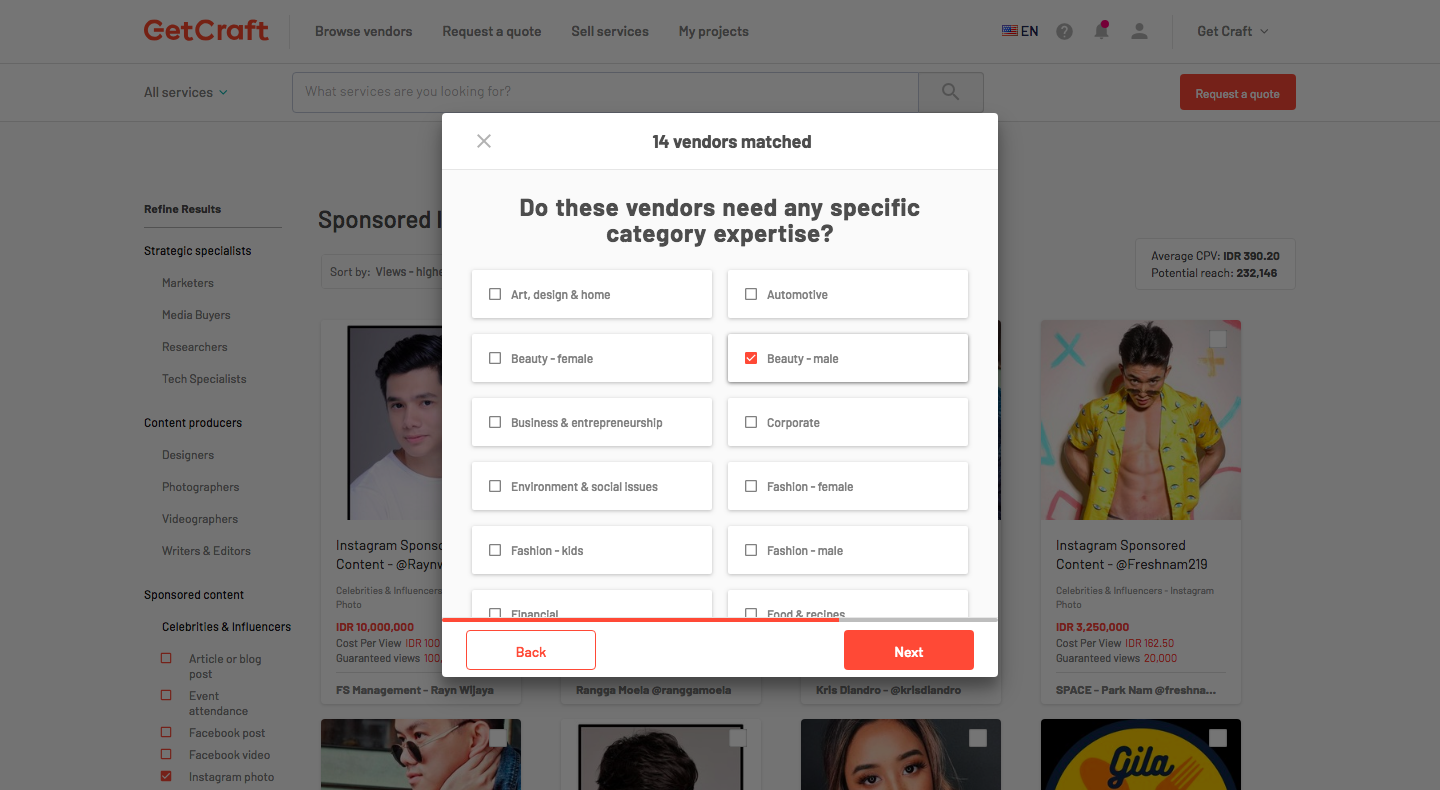 Finally, you may set the cost per view you want to achieve from the campaign. You will be shown a slider feature from which you can indicate the range of your desired target. Once done, you may click "Next".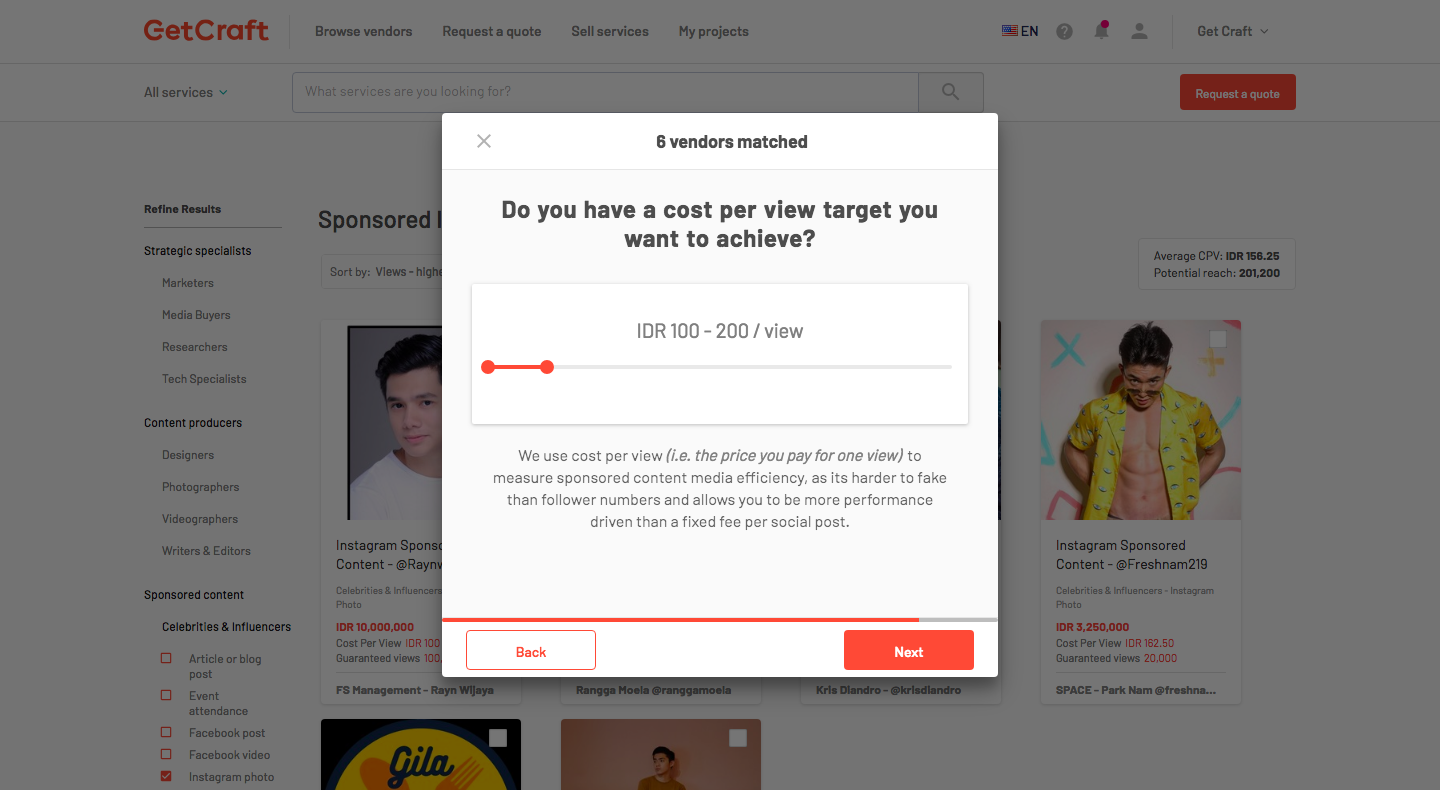 Once the questions have been answered, the Wizard will show you how many creative vendors match your requirements. You can directly request a quote from all those vendors by clicking "Request,"
To browse their portfolios and invite only those you would like to get a quote from, click "Browse".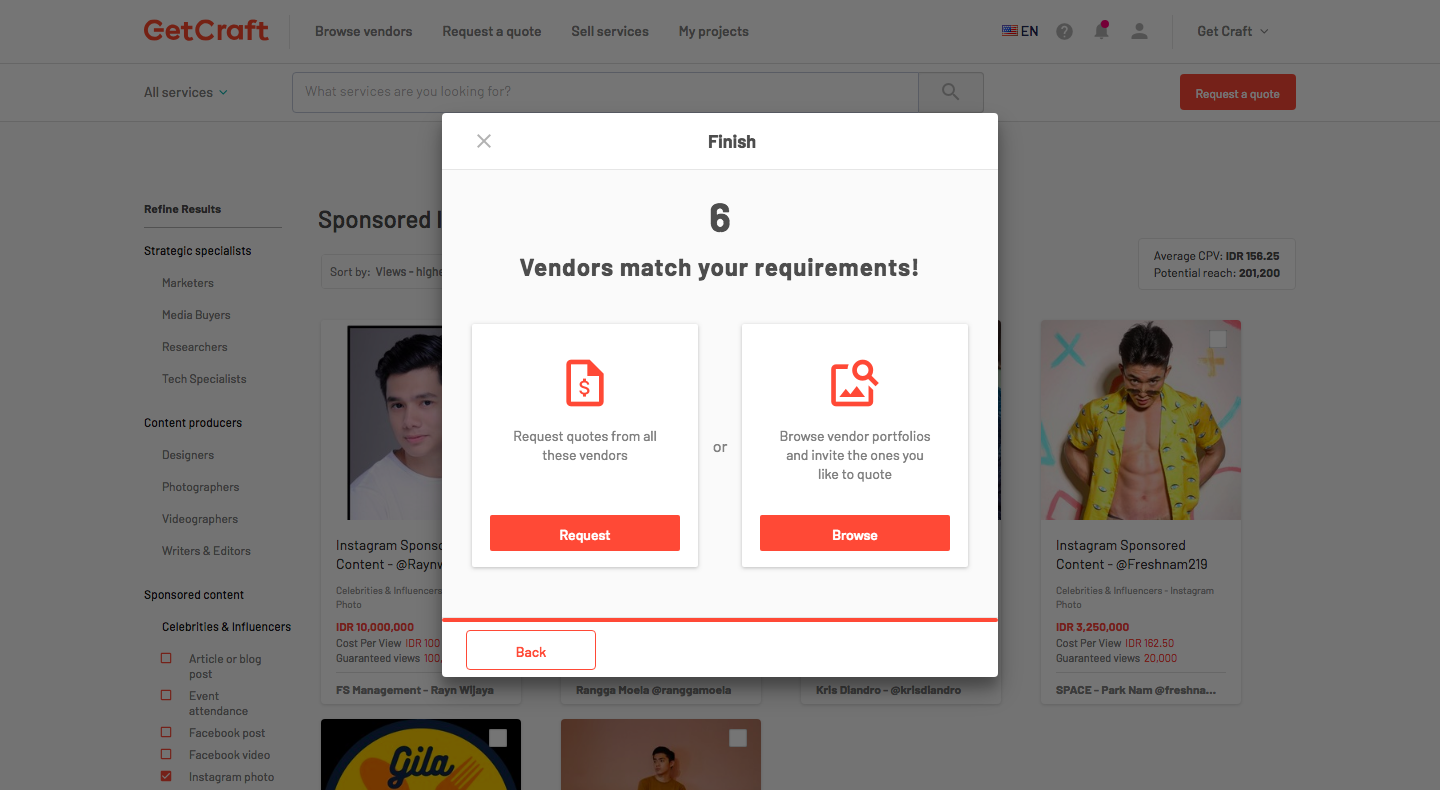 To get a quote from your chosen creative vendors, it would help to complete the brief or open the project pitching process so that vendors are given a clear idea on how to deliver the project, as well as the costs it may involve.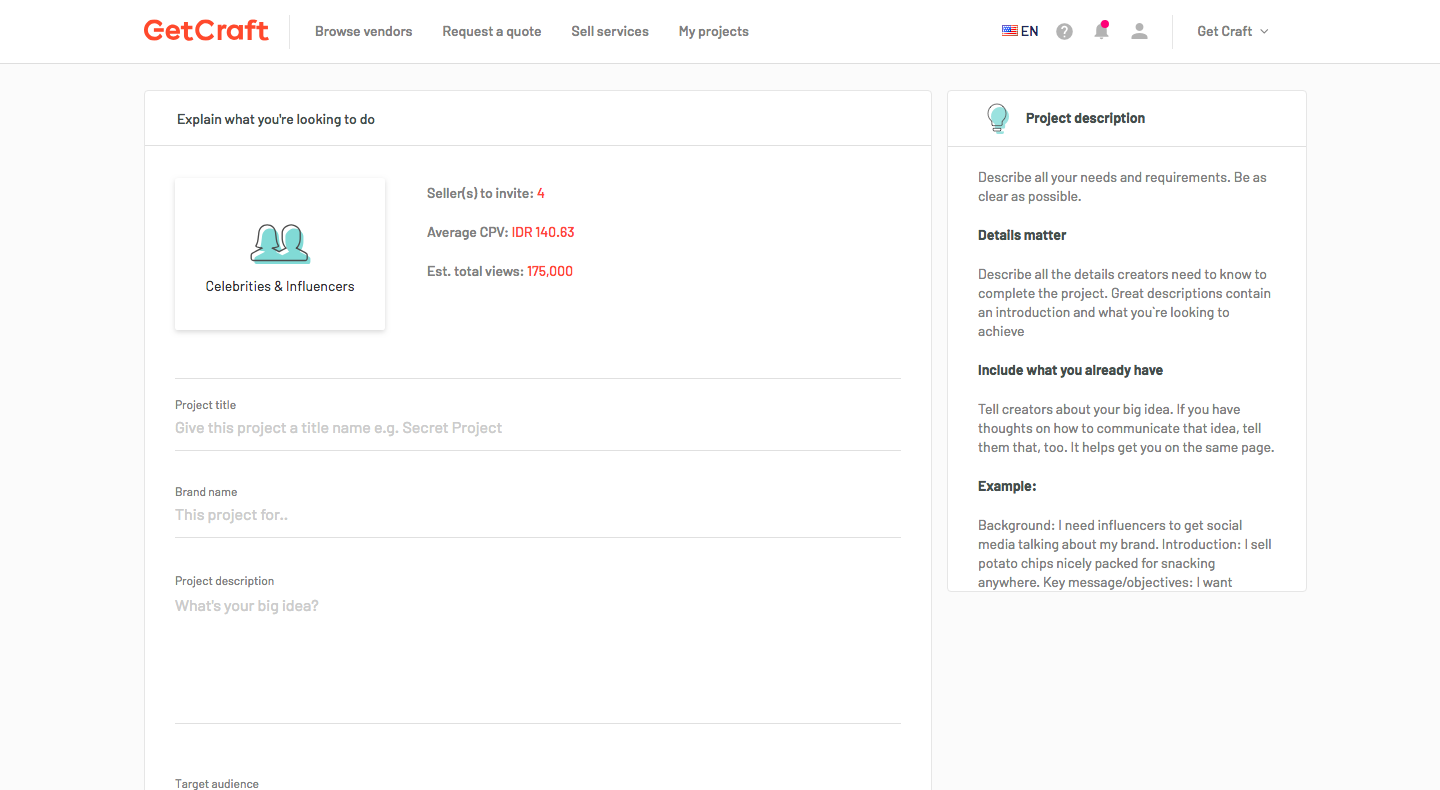 In case you need a reminder on how to create a project, refer to this guide: