Purchase Order Process
Know when to start a project
Once the client has chosen your idea, agreed to your cost, the next step is to raise a Purchase Order to enable you to start the project.
1. You will received an email notification once the Purchase Order has been raised and then you can officially start working on the project.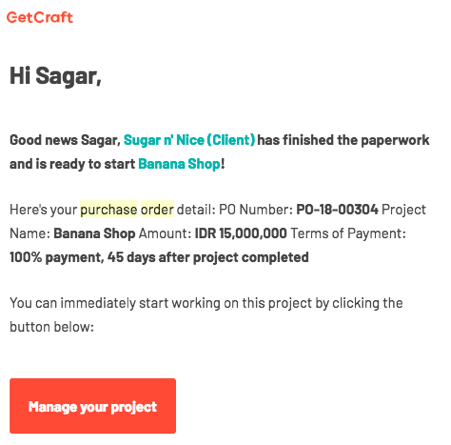 2. A copy can be found in the 'Payment process' section where you have the option to Download or View on screen.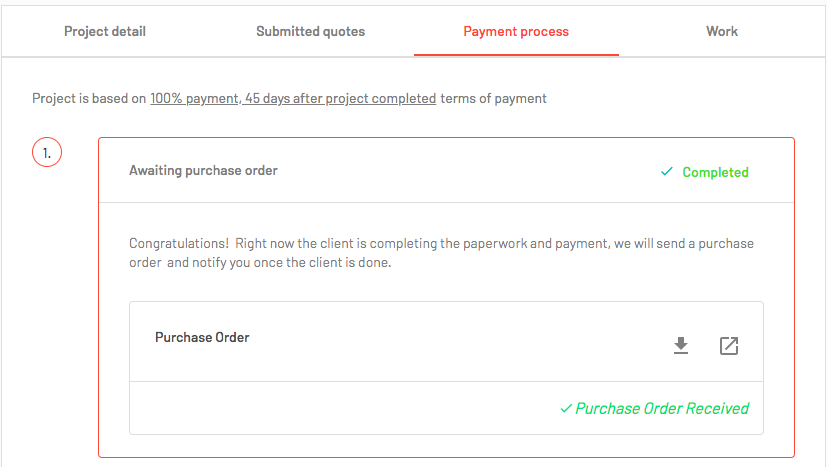 Next step