It's where you as Creator can rate your experience after working with Clients
Ratings and reviews are an essential part of the GetCraft marketplace. It's where Creators and Clients can rate their experience after working with each other.
At GetCraft, a five-star rating system is made available to Creators after you receive the full payment for the project. You also have the option to provide private feedback, which allows the reviews to be seen only by respective user/s.Otherwise, you can choose to give a public review that will be seen by general users.
Note: For now, we currently only allow users to give ratings and reviews without being able to see feedback from each other. We will keep you updated on the progress of this feature.
Creators are given three (3) days to provide a rating and review of the Client from the moment they receive full payment for a project.
Rating your experience is completely optional and not necessary for a project. If no rating and review are left until the given date, the rating will autocomplete to 5-star without any private and public review.
Here's how Creators can give a rating and review for Clients:
1. Once you receive the full payment related to the project, you are entitled to provide a rating and review for the Client. You may do this through a specific chat item under the "Task" section.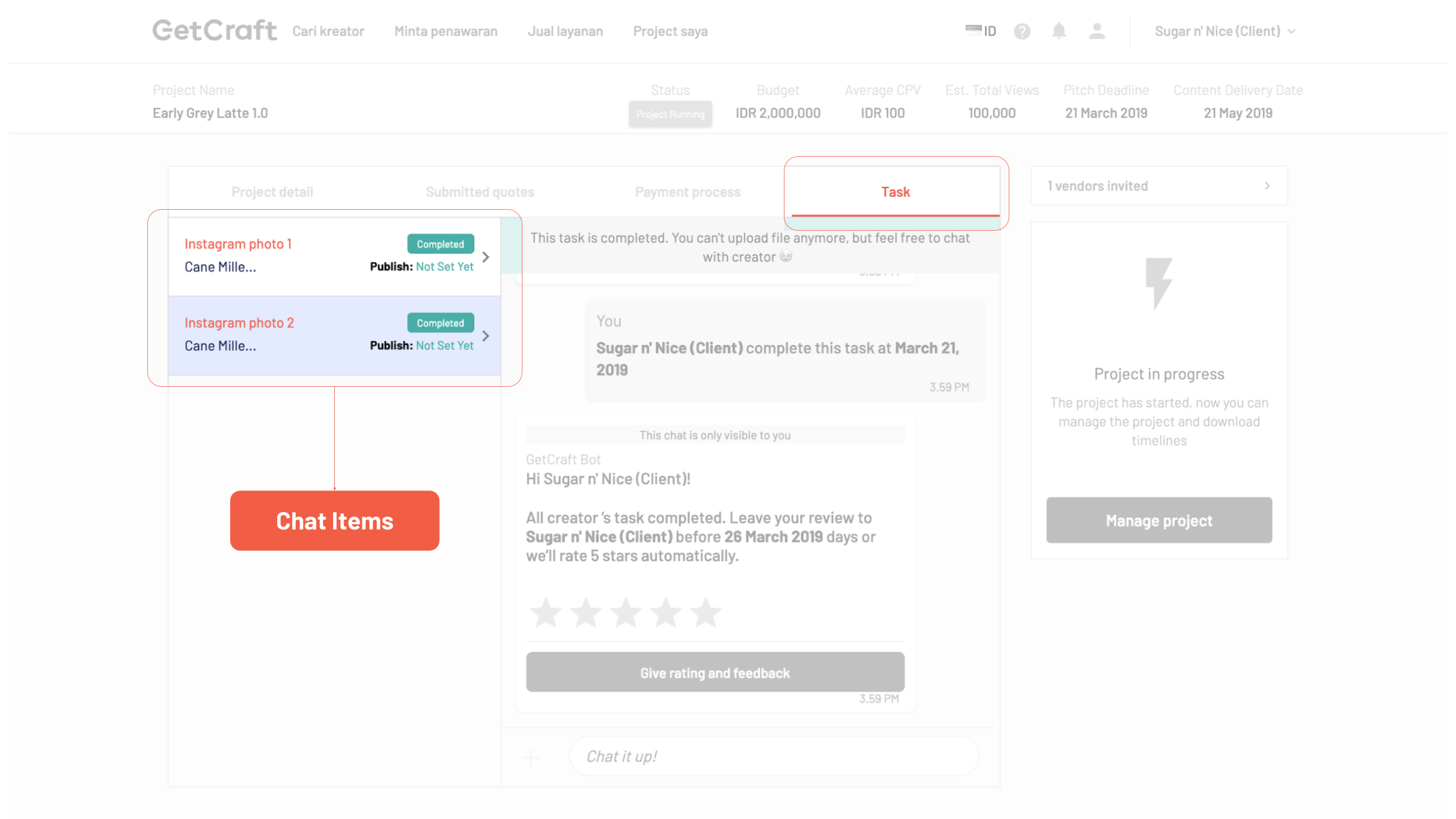 2. As a Creator, you have three (3) days to rate the Client. If a rating is not given within 3 days, a 5-star rating will automatically be given to the Client. The private and public review sections will be empty.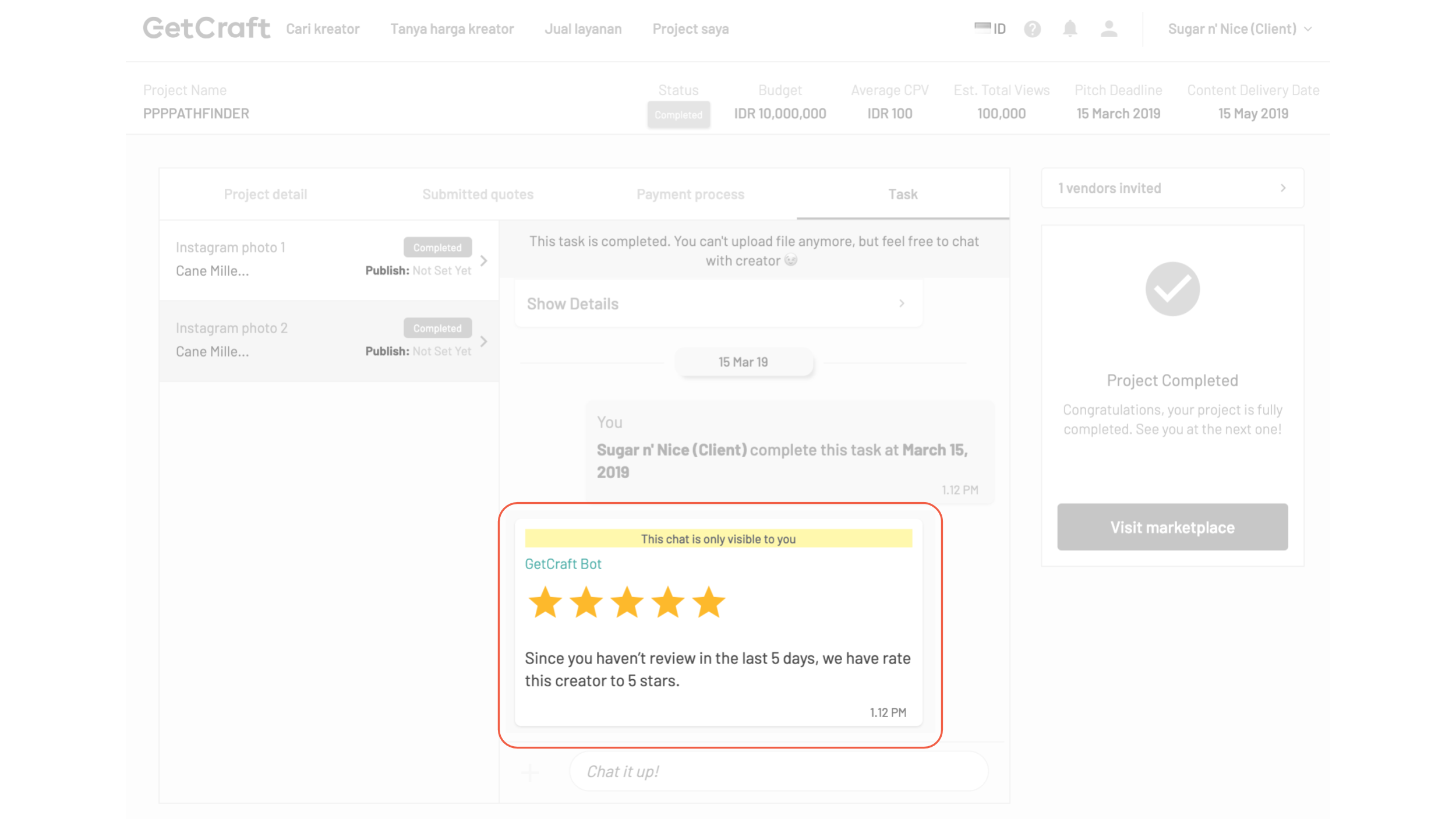 3. You will also get notified through email, as well as as a reminder on the platform to give a rating and review for the Client.