Update your payment details to get paid for the projects you work on as a Creator
Click on 'Workspace Name' next to the GetCraft Logo and select 'Receiving Payments'.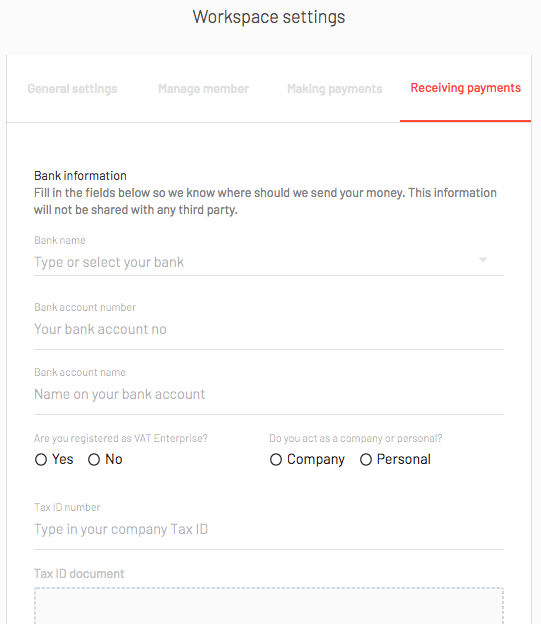 2. Bank Information:Select the bank that you prefer to be paid to.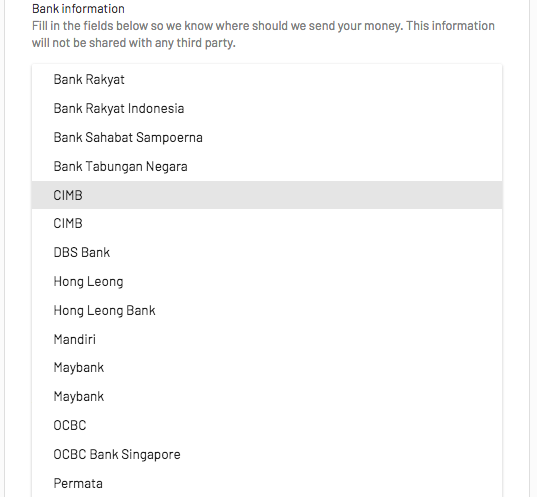 3. Bank Account Number / Name: Type in the your bank account number and your name that is registered to the account.
4. Other details:
Are you registered as VAT Enterprise?
Are you a registered Company or a Freelancer/Freelance Team?
Type in your Company Tax ID Number (if applicable)
Upload a copy of your Tax ID Document (if applicable)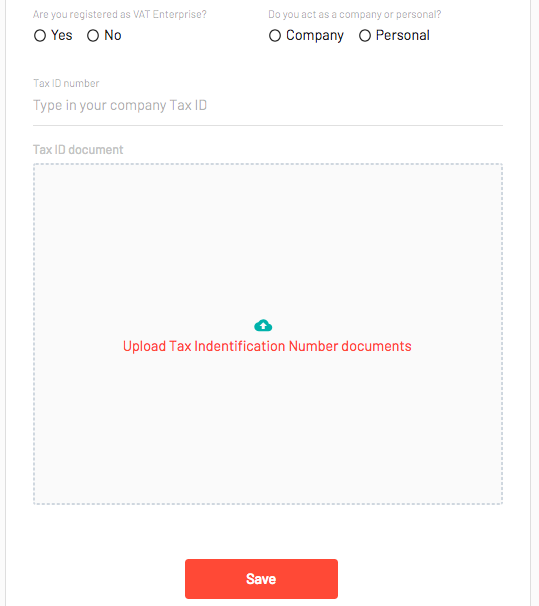 5. Click Save

What's next?