How to sign up to GetCraft and get your profile authorised
To register to the GetCraft Marketplace, simply follow the below steps:
Go to www.getcraft.com
Click Register
Type in your First Name, Last Name, Phone Number, Email Address and Password, then read the Terms & Conditions. If you agree with the T&Cs, tick the I accept box and click continue.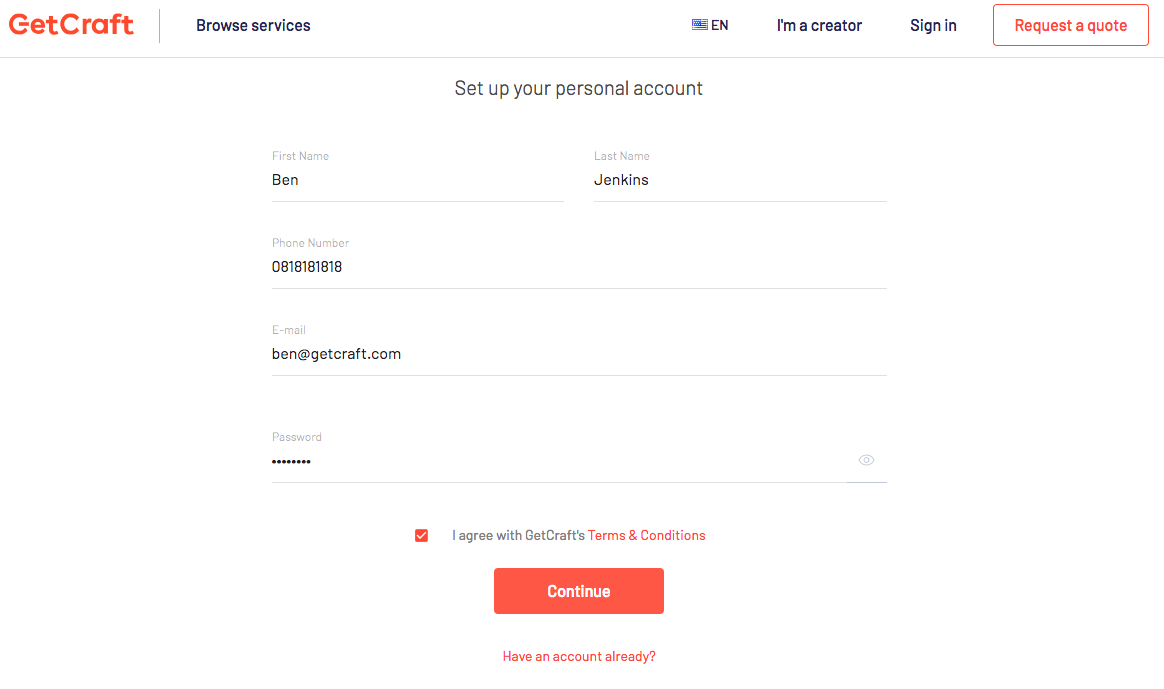 Creating Your First Workspace
4. Create your workspace name: this could be your name, or your company name.
5. Workspace ID: when you type in your workspace name, this will automatically create a url that you can share with others.
6. Choose your country and City.
7. If you are a producer of content, then select 'We Create Digital Content'.
8. Click Continue button.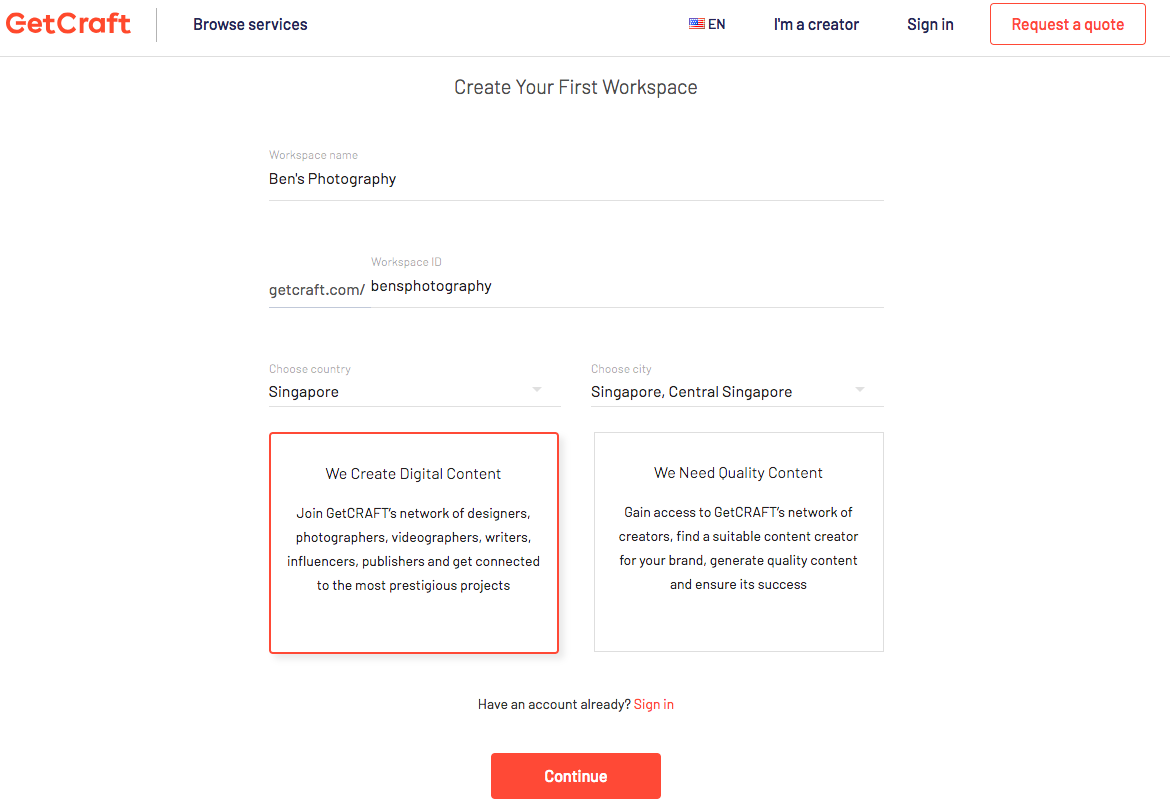 9. You will then receive an email notification to your registered email address, check your email and click on the link in the email.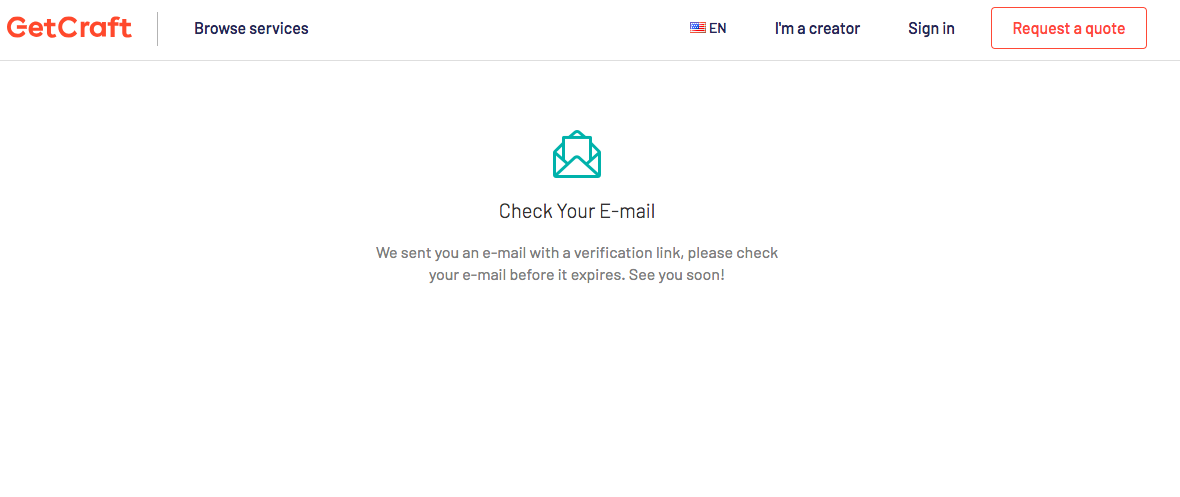 10. Sign into your workspace and you can start creating Services as a creator or start creating your first brief as a client. Now that you've registered to the GetCraft Marketplace, there's a few more steps to take.
What's next?