Add and edit an existing service card from/back to the marketplace.
A Service is an offering of your different content or expertise by which brands can purchase the 'Service' of from you.
Adding a service at the marketplace
After signing in the account, click "Profile" at the top of page

Click [+] button on the left side of your screen. This action will lead you to "Add new service" page.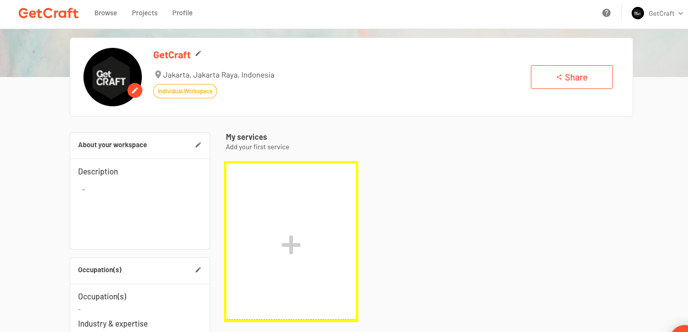 Then, complete all the information needed to add your service.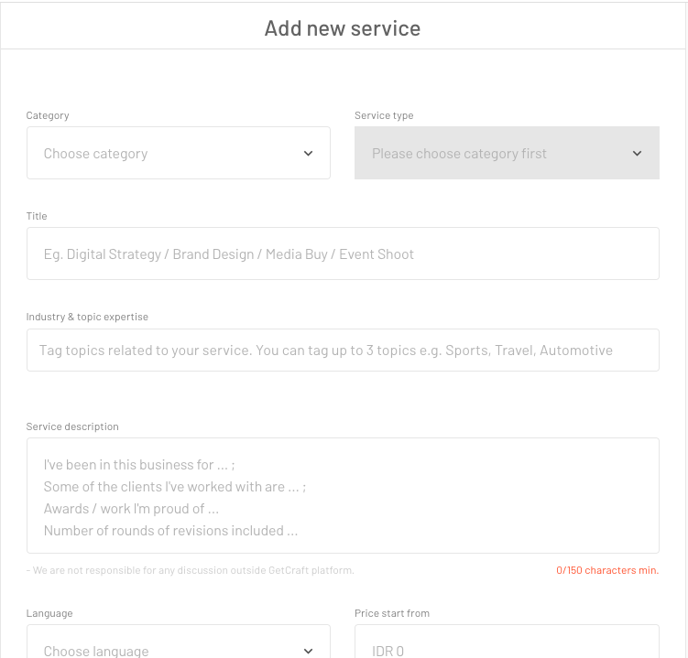 Choose the category of your service.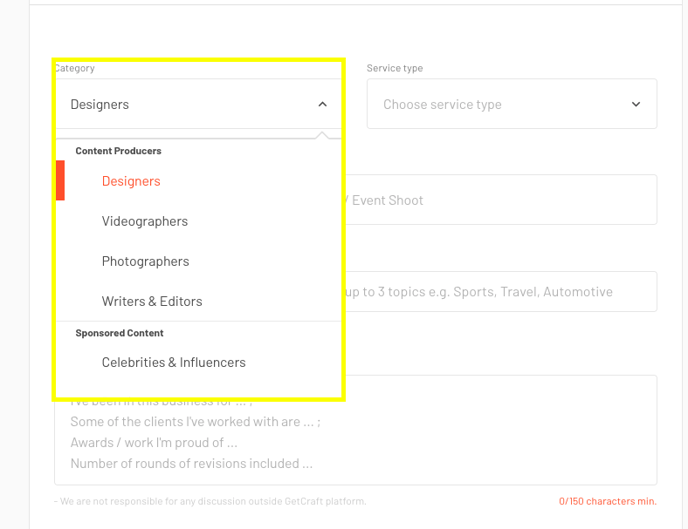 Then select the type of your service. (e.g. Designers: Poster or Leaflet)

Complete your service card by filling the Title,Industry,Topic expertise & Service description.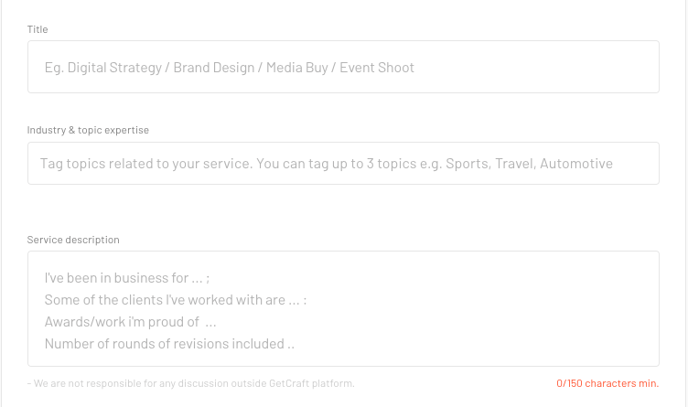 Scroll down to fill your service's rate and language.

Upload at least 3 of your sample works here. These sample works will be shown on the marketplace to be discovered by client.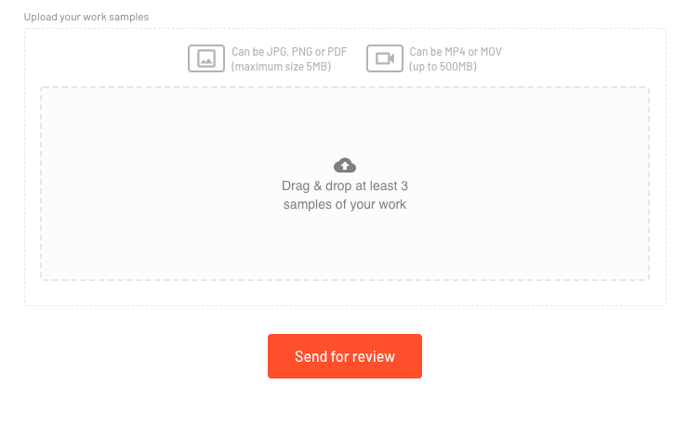 Our team then will review your service card before publishing on our marketplace. This review will take 1-3 working days.
What's next?