How to get the creators to start their contents' production
Once you have selected the pitches you deem suitable for your project, click the 'Start Project' button in the 'Submitted quotes' tab.

You will then be asked to confirm if you would indeed like to proceed or review again. Do note, once you have selected the pitches, you cannot ask for revisions/changes.
If you decide to indeed confirm the completion of the pitches selection, you will then automatically be taken the 'Payment Process' tab. Here, will be asked to confirm the quotation.
Once the quotation is is approved, you will then be asked to submit a purchase order (PO). Upload a signed PO, and proceed by clicking on 'Submit Now' (which only activates when you have uploaded a document). It would be great if you could itemize all the contents you are purchasing and the creators you have selected, as this helps the GetCraft Finance process your PO faster.
If you/your company don't issue a PO, click 'We don't issue PO'. If you do not issue a PO, GetCraft will issue a PO on your behalf to the creators.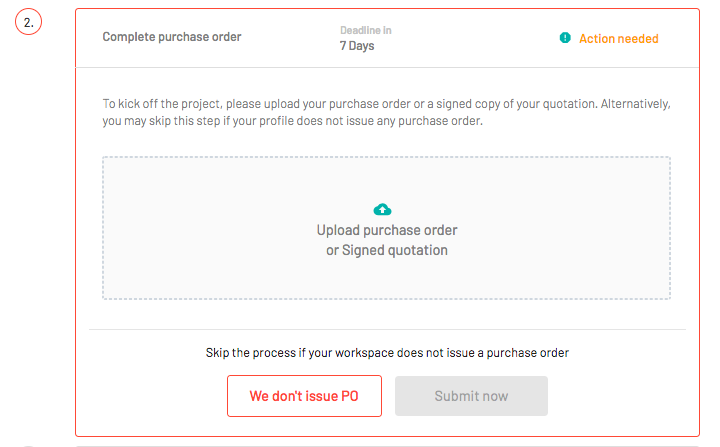 Then, depending on your payment terms, you will be required to make the payment immediately/after a settlement period. Once you have made the payment, click on the 'I have paid' button at the bottom of the box. GetCraft's Finance team will then verify if this is indeed the case.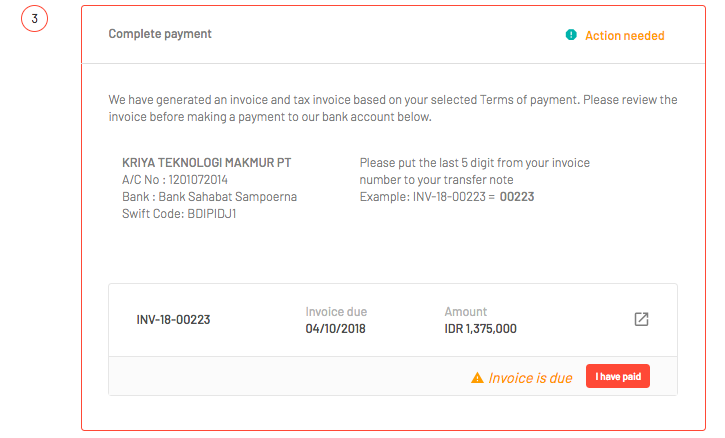 For projects with 100% upfront payment or 50% downpayment, the project will once start once the payment has been made and verified. For projects with 100% settlement TOP, the project starts after your PO has been received and verified by GetCraft.

What's next?