Adding multiple services helps to showcase all your different types of work and stand a better chance of winning projects
If you are a creator with multiple service types, we require you to add an individual service for each one that you can provide.
The reason for this is so that when Clients are searching for services using filters, you will have greater chance of being discovered as your service offering is more specific.
For example, if you are an Instagram Influencer that can do both an Instagram Photo Post and and Instagram Video. You will need to create an individual service card for each service and provide specific service examples showcasing your work.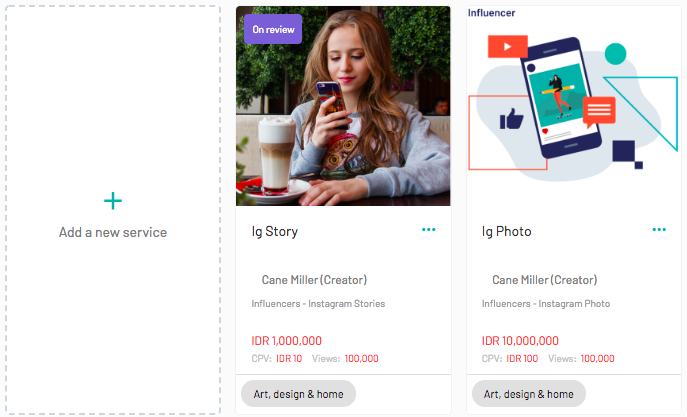 If you are a Videographer and a Photographer, you will need to add separate service samples for each service type and sub-format that you can provide, complete with examples of your work.
For advice on how to add a service sample, please see: